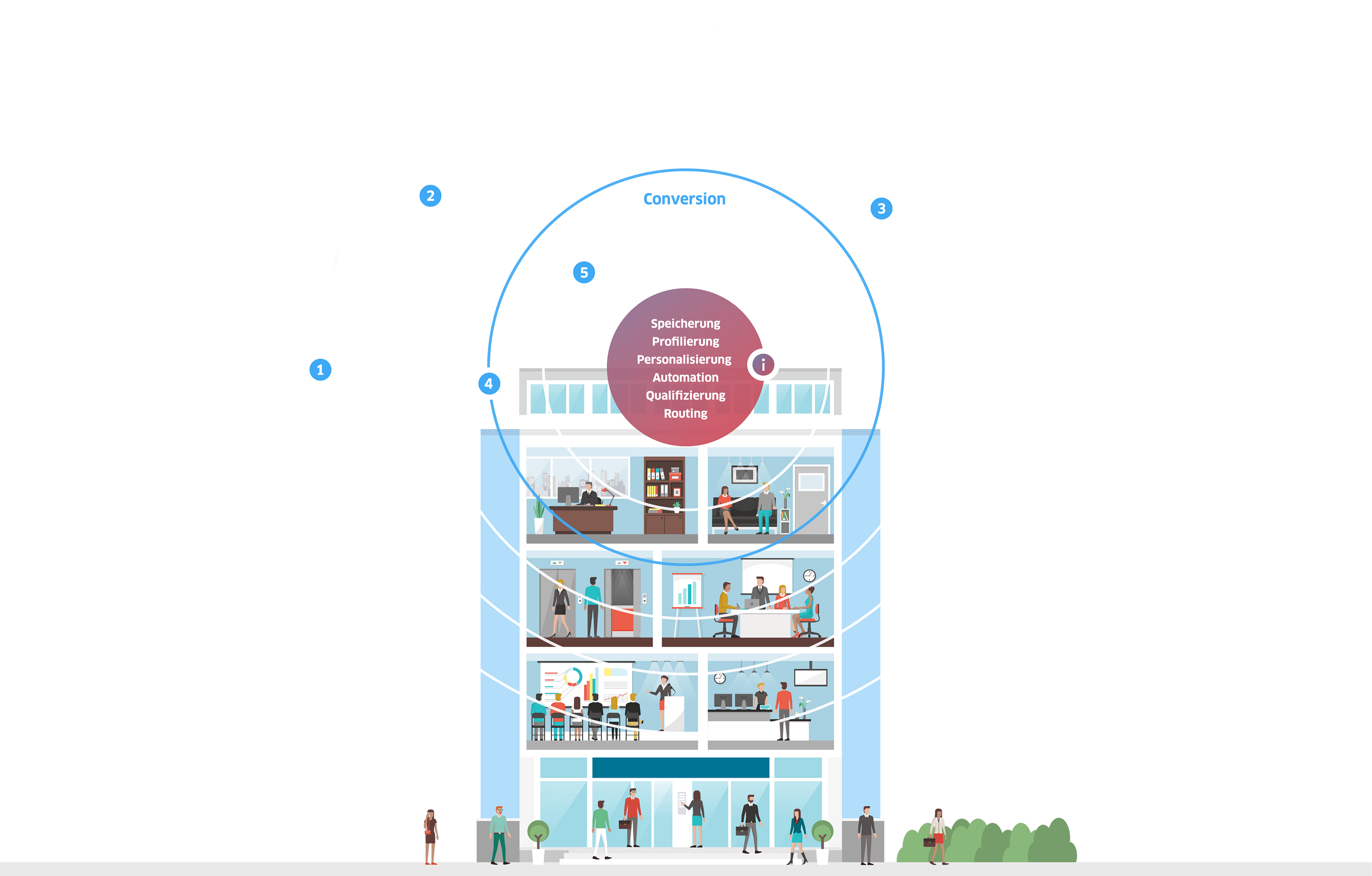 Awareness
Based on your business model, we develop individual campaigns with which we increase the number of qualitative website visitors for you.
Website
We take on the conception and development of entire websites or work with your agencies to create the best possible conditions for your lead management campaign.
CalltoAction (CtA)
We develop a call-to-action structure to cleverly place as many touchpoints with your website visitors as possible.
Conversion
We link selected content to a login access and control the DSGVO-compliant registration.
Media
We identify, produce new or prepare existing content for you, which should convert website visitors into leads as content requiring registration.
Lead Management
With Leadz Core software, your incoming leads are managed, profiled, personalised, automatically activated, qualified and routed.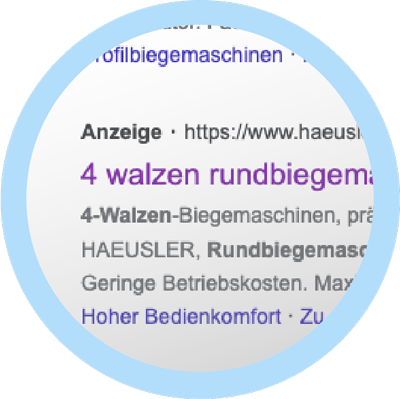 Awareness: We create visibility for you
To attract potential leads, one of the main tasks is to draw as much attention as possible to your company and your products. To achieve this, we develop a lead campaign tailored to your target group and target persona, which can use both digital and traditional communication channels. The aim of the campaigns is to activate your target persona and direct them to your website.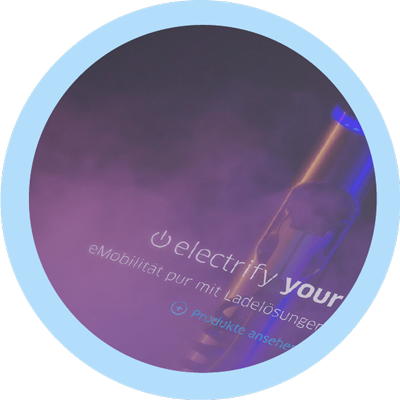 Websites, microsites and landing pages
We analyse your website and web infrastructure and evaluate it with regard to its ability to generate leads. If necessary, we suggest optimisations and enhancements or even the development of new websites. In doing so, we work hand in hand with your service providers, but also offer you the option of a full-service implementation from a single source.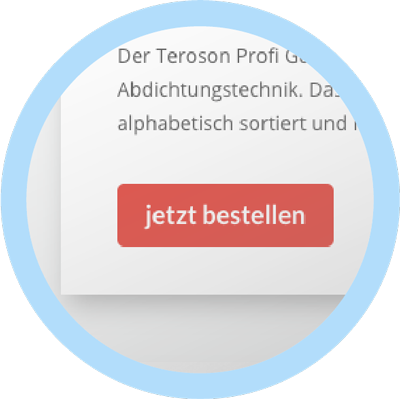 CalltoActions: Building Contact Touchpoints
A crucial point of lead generation is the moment of impulse-driven "access" to a content requiring registration. In order to force this impulse, we work with a balanced and smart CalltoAction concept, in which we balance the density of lead management content on your website precisely and in line with your UIX.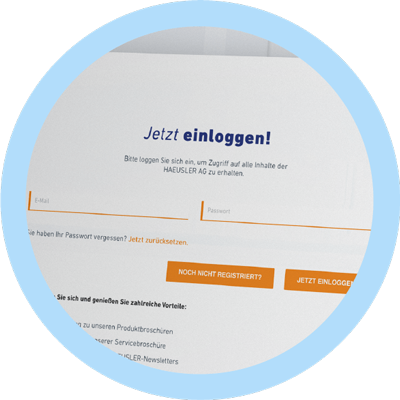 Conversion: User registration
To identify users and convert them into leads (conversion), we provide you with Leadz Core, the ideal lead management tool. Leadz Core controls access to content requiring registration via a login-based process that is unique in the industry. This has much less impact on the user experience than comparable systems. As a service, we take care of the setup of the system and all associated processes.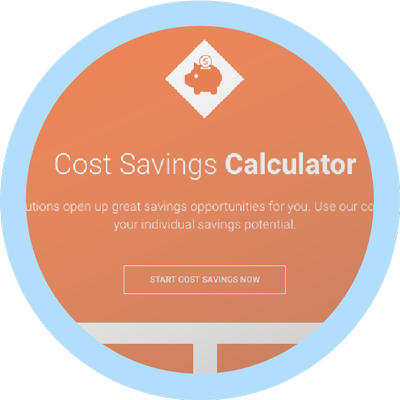 Media: Crucial for lead generation
In order for users to register for content on your website, it should offer sufficient added value. However, this is achieved more quickly than is often assumed. As a rule, classic downloads, such as marketing brochures, are already well suited to convert interested parties into leads. In addition, many other media can be identified or even developed, from web configurators to online recorded webinars. The possibilities are almost inexhaustible.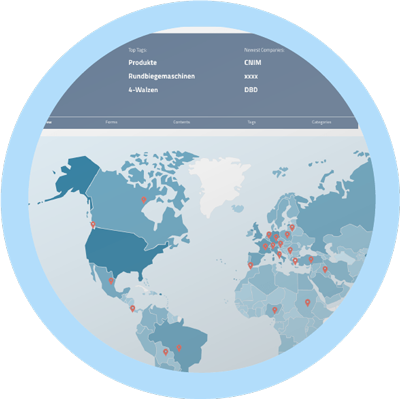 Lead Management: Turns Contacts into Leads
Lead generation should not stop at the identification of a user, but at the qualification by marketing. Therefore, we develop a profiling and evaluation system along your business model, which evaluates the business interest of each individual lead for topic and intensity and automatically sends you all qualified leads.
Success Stories.

Lead generation in practice.
A software can only be as good as the operational implementation of lead management projects. If the concept is right, Leadz Core can unfold its full potential for you.
Our selected practical examples will show you how versatile Leadz Core can be used for lead generation.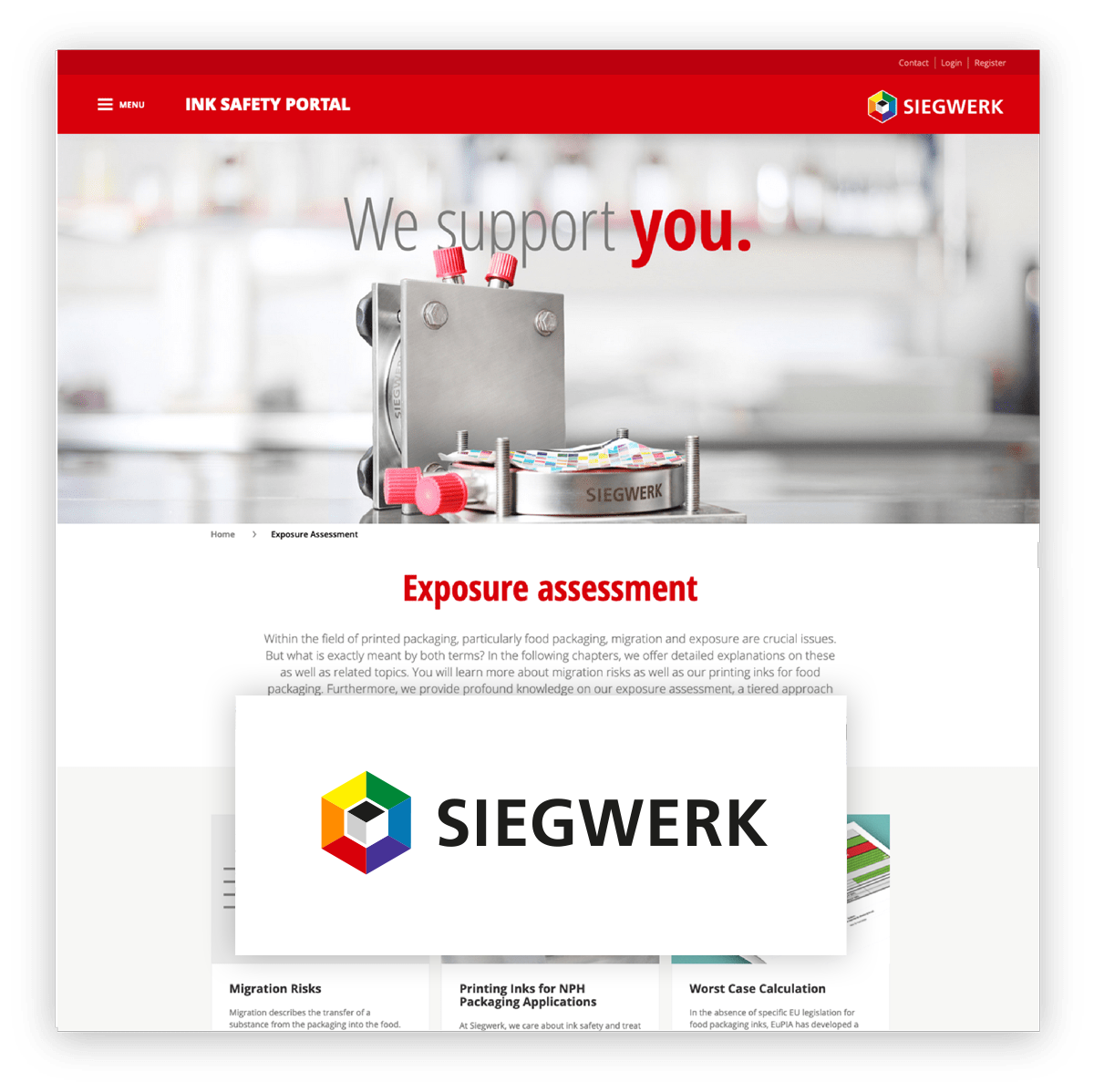 Siegwerk Druckfarben AG
Lead Generation with Content Marketing Platform.
For Siegwerk, an ink portal based on a Leadz content marketing portal was developed for the purpose of lead generation, customer service and employee training and linked to Leadz Core as a lead management system. Content marketing and social media ensure a steady inflow of new contacts.
Leads per month: 80 leads
Conversion rate: 8%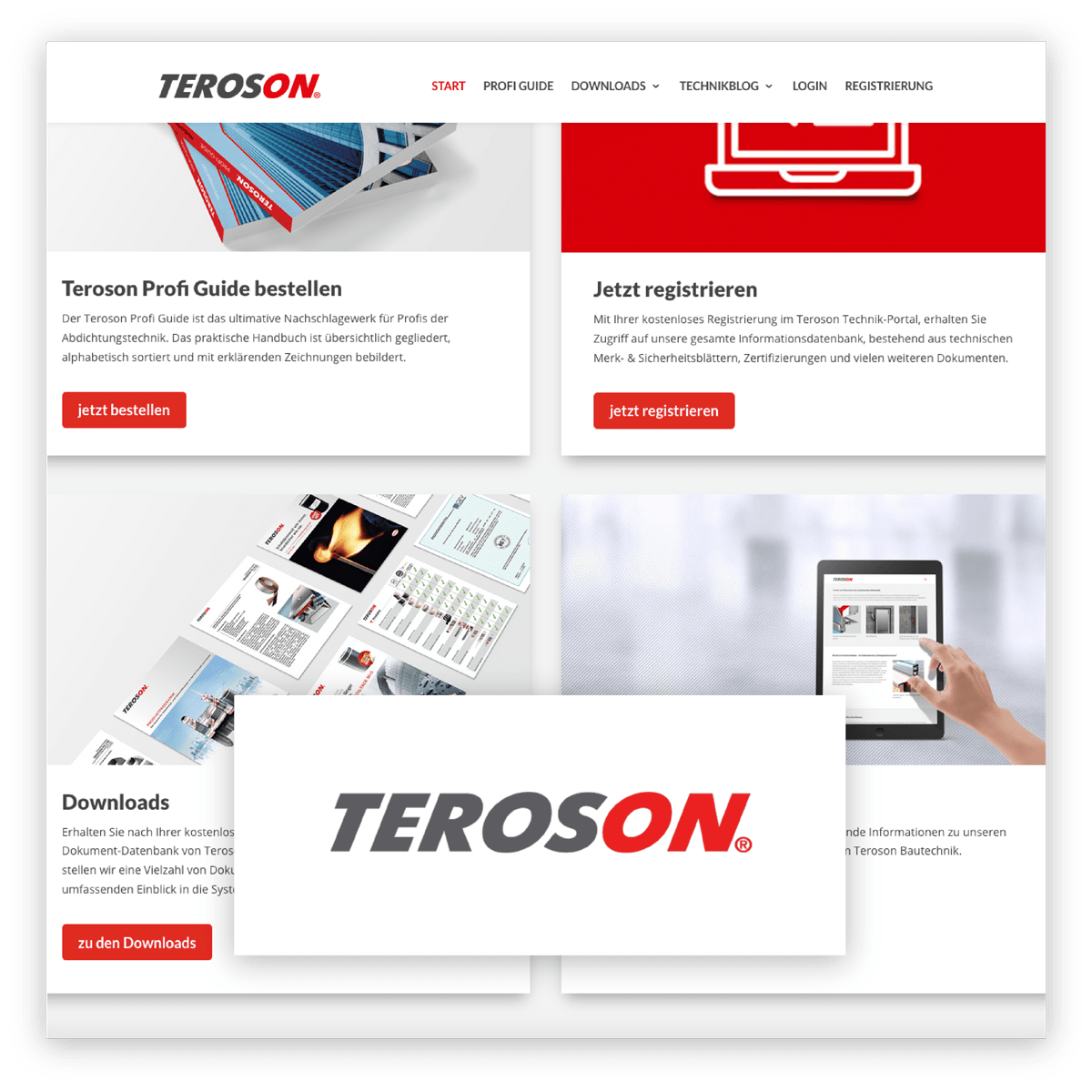 Teroson Construction Technology

Lead Generation with Content Marketing Platform.
A content marketing portal with guides, a large download area and ordering options was developed for Teroson Bautechnik, a construction chemicals supplier belonging to the Henkel Group. The portal serves as a Lead Mgmt. Hub to make the success of product and image campaigns measurable.
Leads per month: 30 leads
Conversion rate: 8%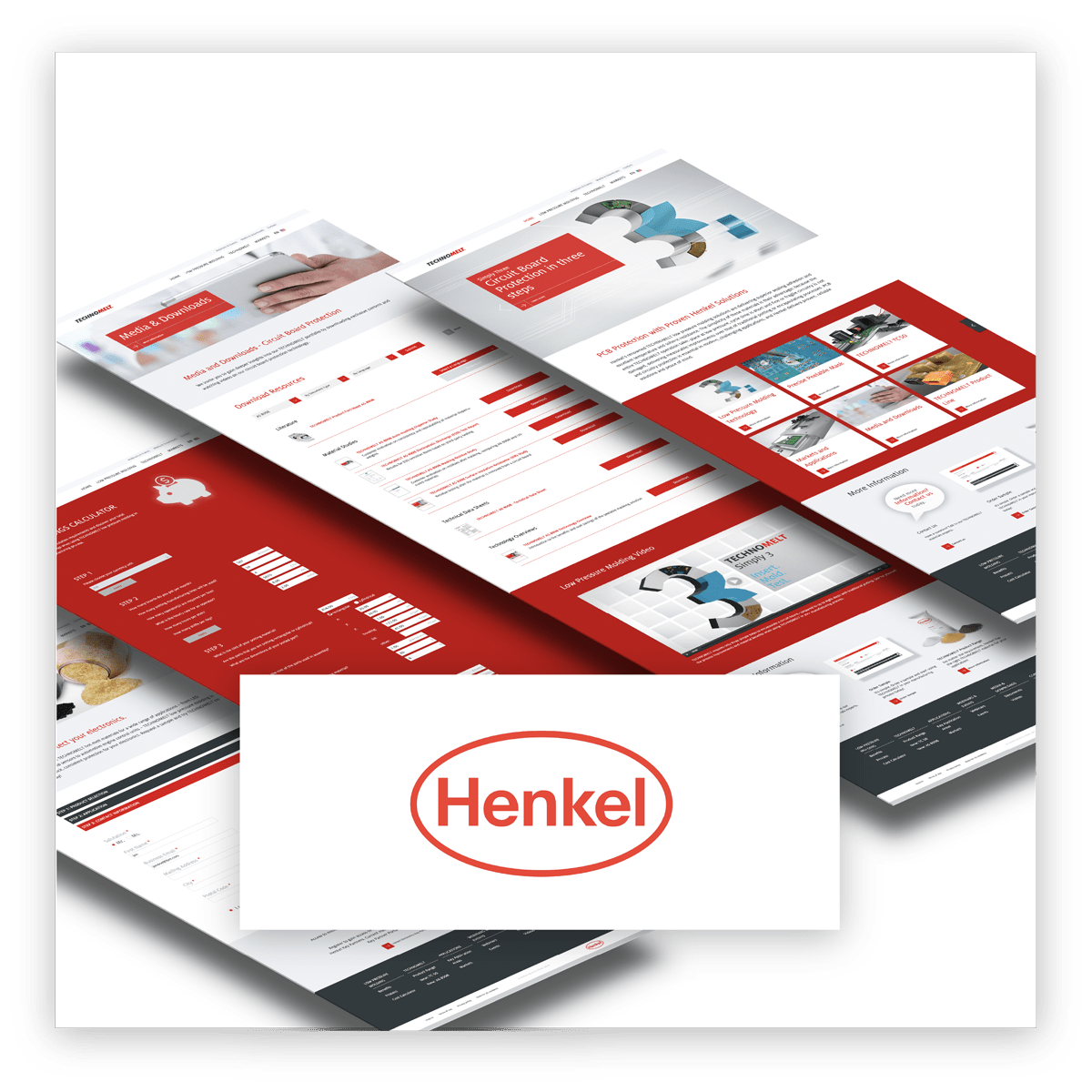 Henkel AG

Technology­campaign with lead generation.
For the technology sector Electronics, a campaign site was developed outside the standard site and optimised for lead generation. Through consistent online marketing, the lead generation rate was increased by 500% compared to the launch period
.
Leads per month: 90 leads
Conversion rate: 12%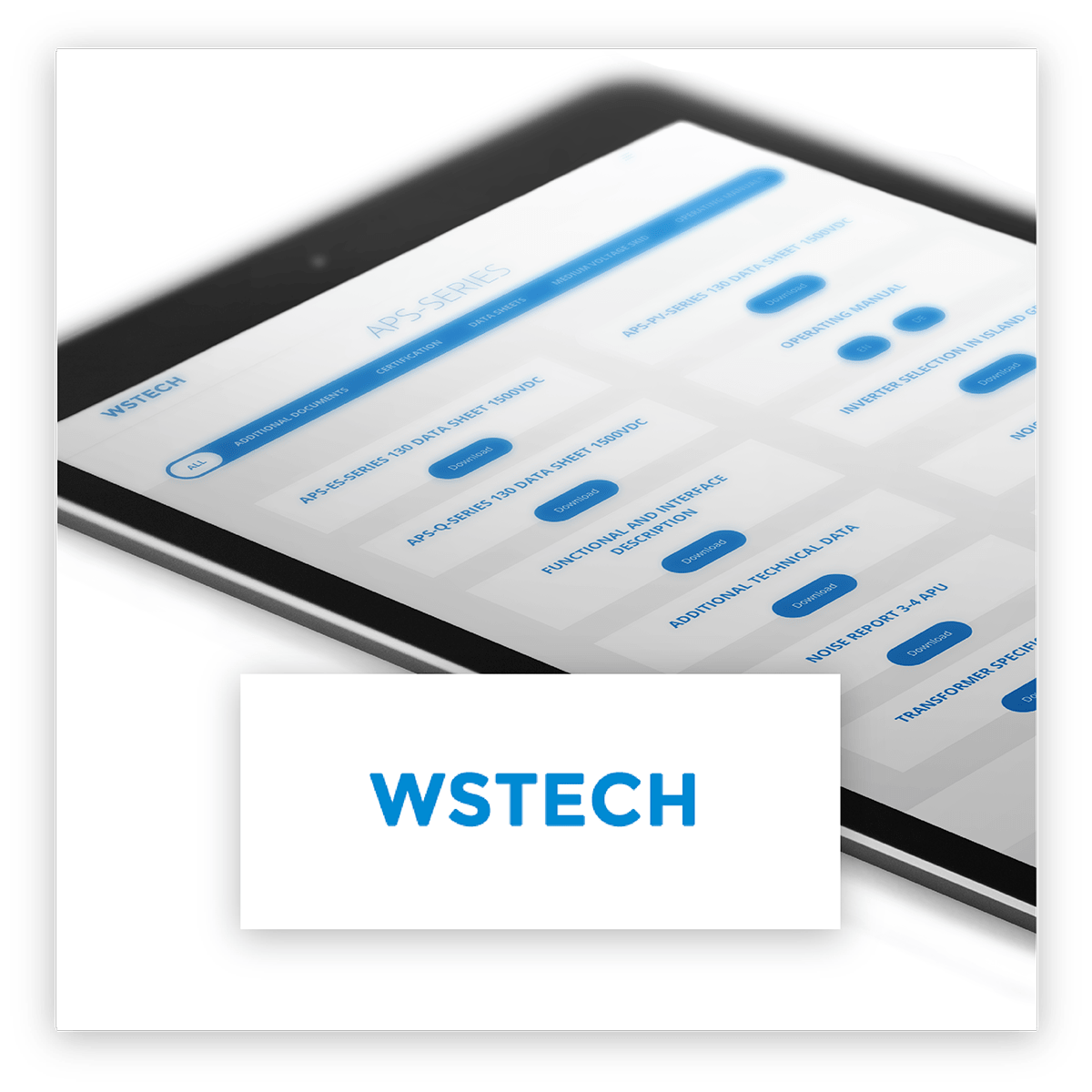 WSTECH

Lead generation with technical library.
For the Siemens joint venture WSTECH, a globally active specialist in the field of power electronics, the download area was expanded as a central unit for lead generation.
Leads per month: 35 leads
Conversion rate: 7%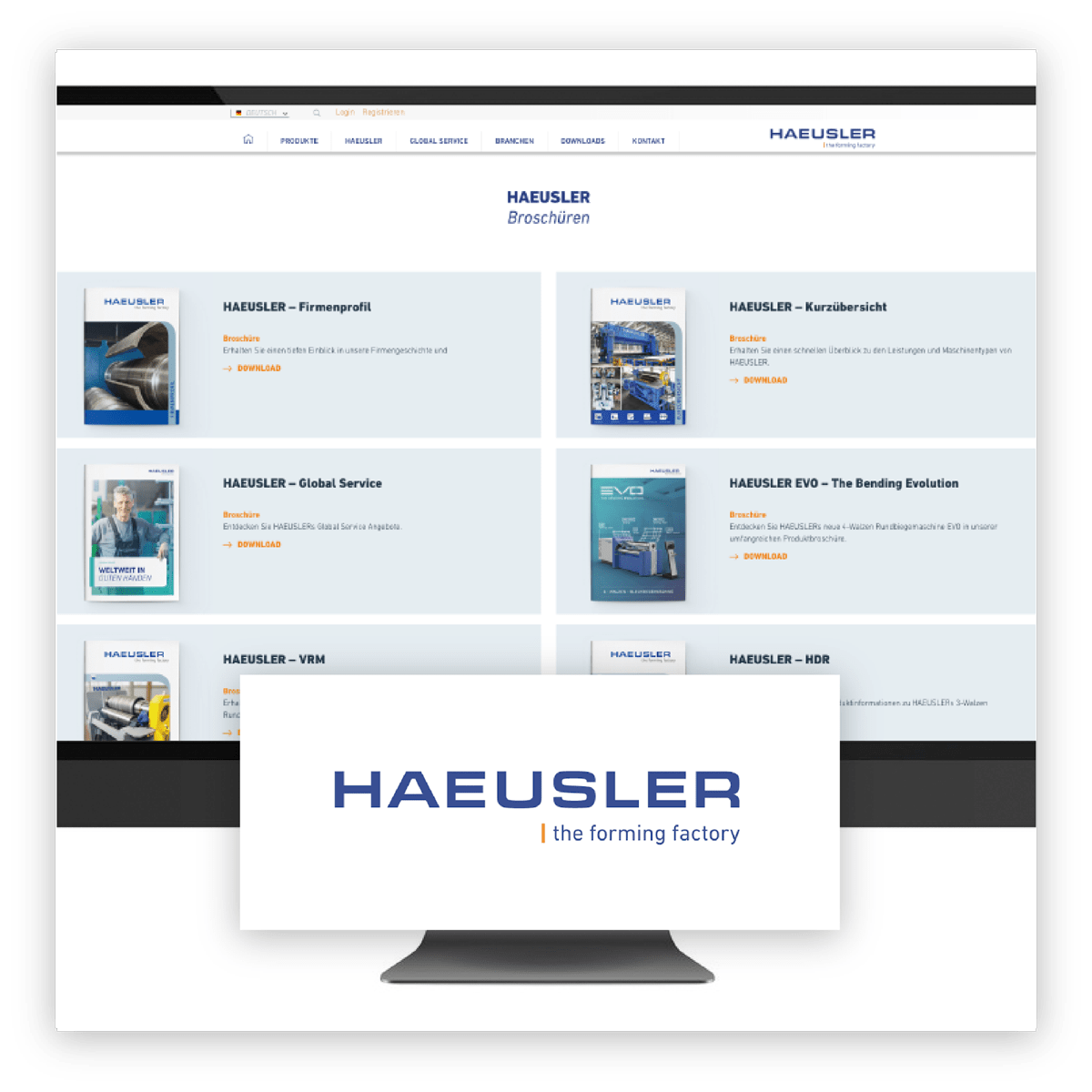 HAEUSLER AG

Lead generation with growth­model.
For the Swiss company HAEUSLER AG, the download area of the company website was equipped with lead generation. Globally designed online marketing and SEM ensure that leads can be consistently collected from all regions of the world.
Leads per month: 30 leads
Conversion rate: 9%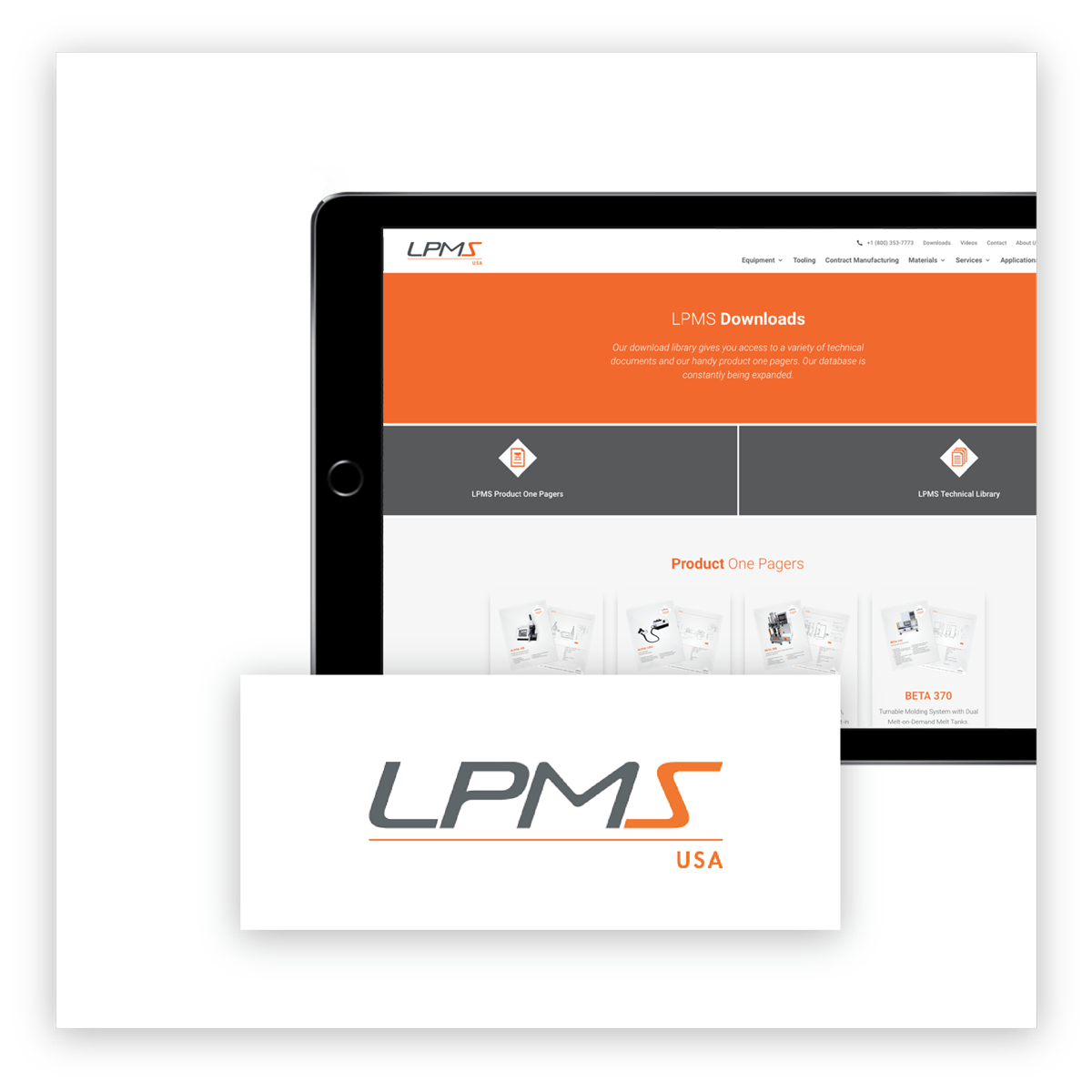 LPMS USA

Lead generation with technical media library.
A technical media library was developed as the lead generation heart for the US engineering company. An online marketing campaign focused on the US market drives additional quality traffic to the website each month to increase the number of leads.
.
Leads per month: 35 leads
Conversion rate: 14%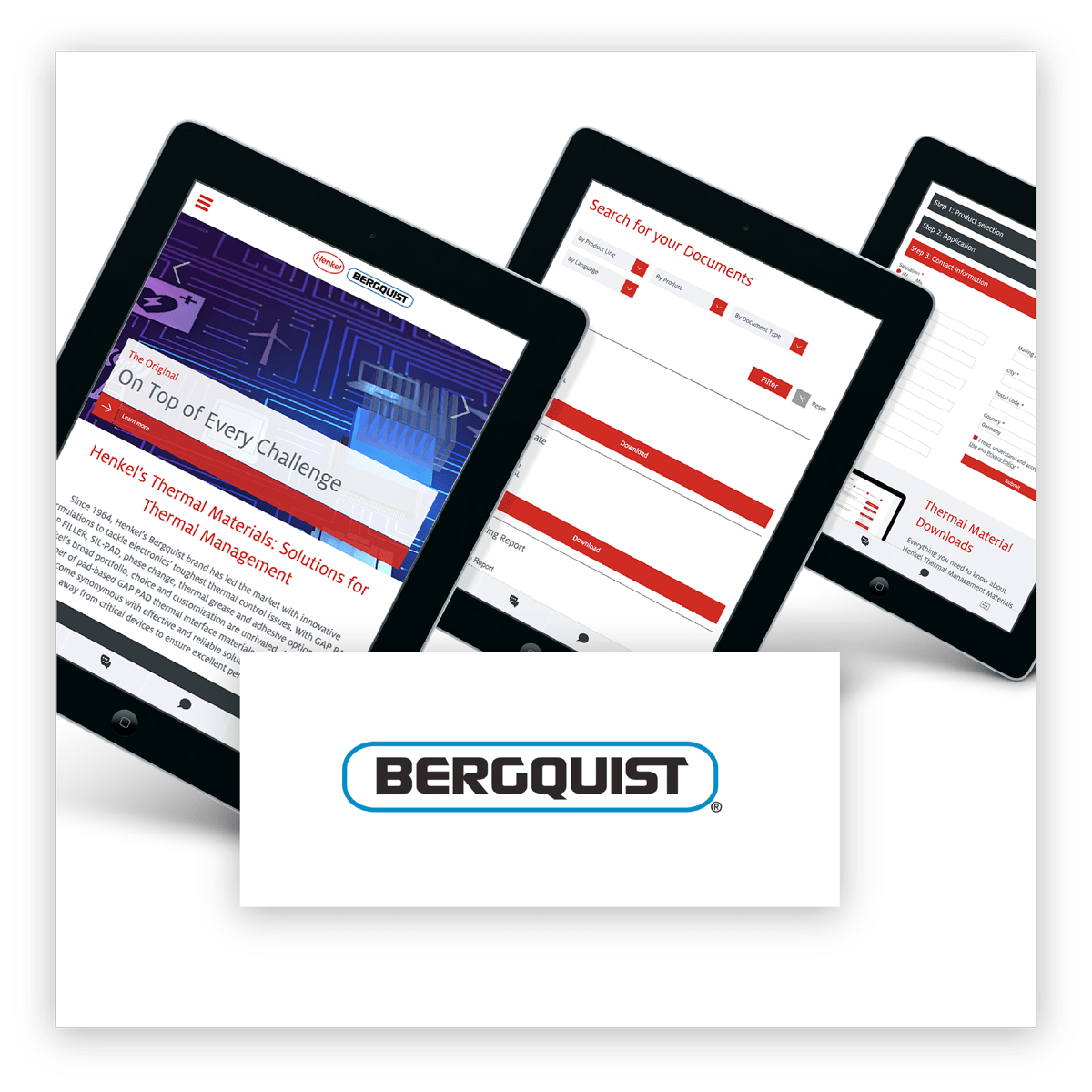 Bergquist

Lead generation with a mix of methodologies.
For the supplier of chemical products for the electronics industry, which belongs to the Henkel Group, the database-driven download area was equipped with lead management functions and supported by a global marketing campaign as part of the redevelopment of the website.
Leads per month: 120 leads
Conversion rate: 14%
"I have been working with TR\D for four years and have always been impressed with their impeccable service and support. We have built several large-scale lead generation campaigns and have been able to measure and prove success in detail thanks to customised marketing automation tools. TR\D not only has remarkable technical expertise and strong understanding of digital solutions, but also creates a highly collaborative work environment where the best solutions for our marketing needs were found, new ideas for targeted customer acquisition were developed, and next steps to continue our sales growth were recommended."
Hailey Kamen, Henkel Business Development Director
.
Our customers.
From SMEs to corporations.
More effective marketing. The Leadz Solutions Portfolio.
The Leadz® Campaigns is part of the Leadz® Marketing Service Platform and is extensible through numerous interlocking applications and services.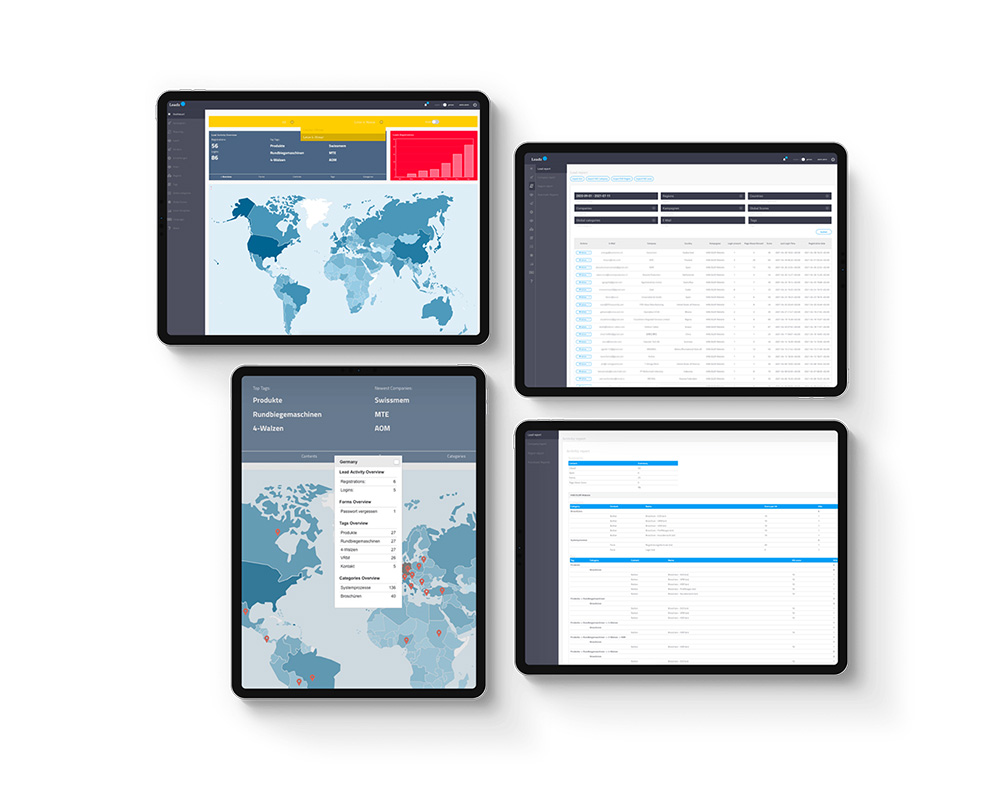 Leadz Core.

Lead Management Software.
With Leadz Core you can experience how simple and effective lead management can be. Fast onboarding, high data quality, customisation to your business model and a lot of marketing automation with low resource usage make Leadz Core a valuable marketing assistant.
Customer and Distributor Portals.
Customer Service Digitisation.
By providing portal solutions for your customers and traders, you reduce manual processes, increase the quality of your service and invest in long-term customer loyalty.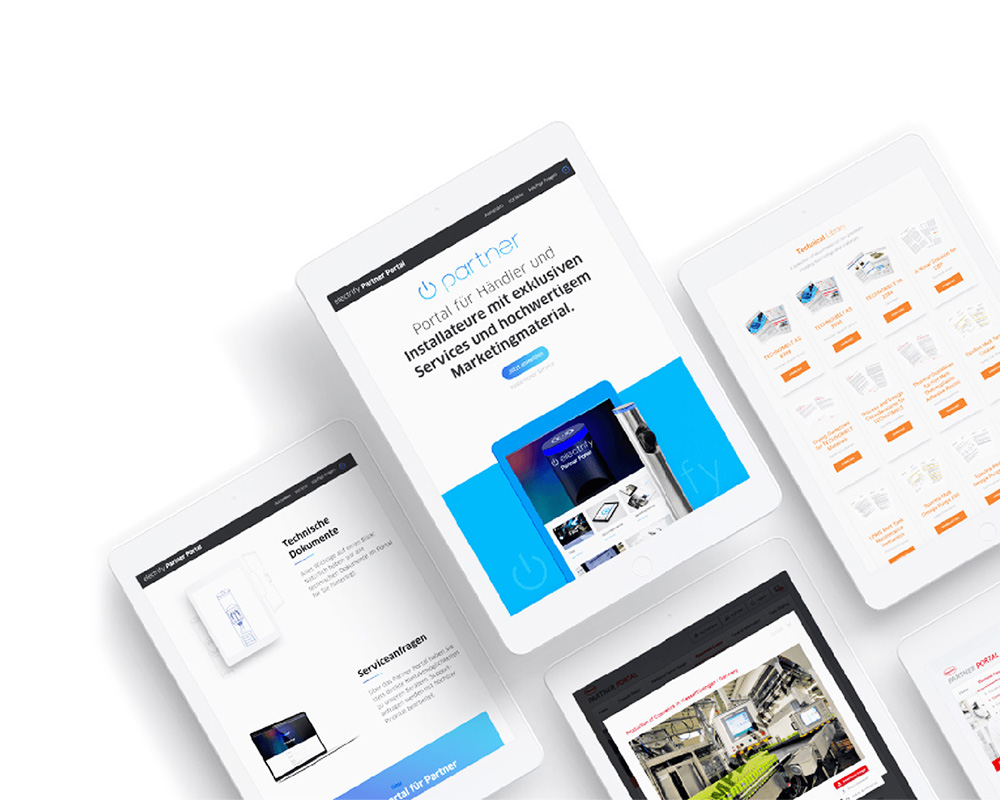 Leadz Communicator.

Newsletter Marketing.
Take a new approach to newsletter marketing. Combine classic newsletter marketing with the development of company-wide newsletter networks. Integrate your sales department into your newsletter marketing. Send out sender-personalised mailing campaigns with a high degree of automation. Increase the operational effectiveness of your newsletter marketing.
Appetite for leads?
Ask for our expertise.
Our lead management approach has convinced you so far?
We would be happy to show you how you can generate more traffic and higher lead conversion with Leadz Core and our concepts.
We are happy to talk to you or arrange an appointment. Just give us a call. You are also welcome to write us a message or order a free trial version directly.
Call:
+49 (0) 2064 4765-0