Leadz 
Core
The specialist software for gated contents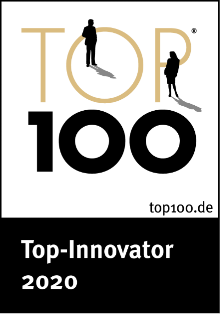 Our software automates every single step – from initial registration and access authorisation via login to evaluations, email communication processes, lead qualification and transfer to sales. Find out in detail how our software optimises the organisation of your marketing and sales.
Optimise the sales output of your website!
Gated content can be annoying: you have to fill in forms for every piece of content. From a UIX perspective, this is disastrous. That's why we at Leadz rely on a Single Registration Point (SRP). Registered users can then access all gated content via a log-in. This is innovative, smart and almost barrier-free – the best way to generate leads without annoying your users.
Turn your content into sales tools
Whether download, video or demo access – with Leadz Core, any content on your website can be transformed into gated content in just a few steps and thus becomes a valuable asset for your digital sales.
It's all very nice, but one more software to operate? Not with Leadz. We take Marketing Automation at its word. Once set up, Leadz Core works 100% autonomously and provides you and your sales team with valuable pre-qualified leads. That means: no more resources, but more results!
We tell you
what your lead wants
Imagine tracking software telling you exactly which business areas and products your lead is interested in and how much. And it's so perfectly prepared that you (almost) don't even have to think about it. No statistics analysis, no sifting through lists (unless you want to). Leadz prepares your data. And it does so on the basis of your business model.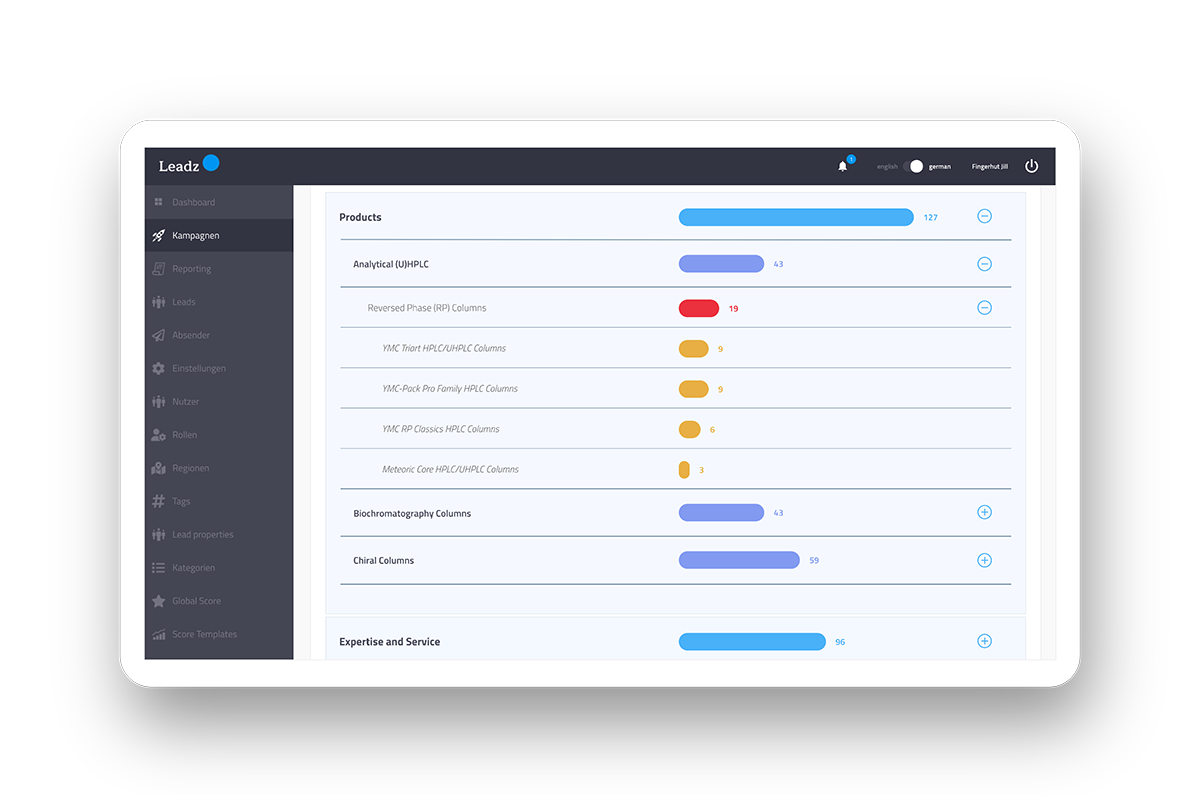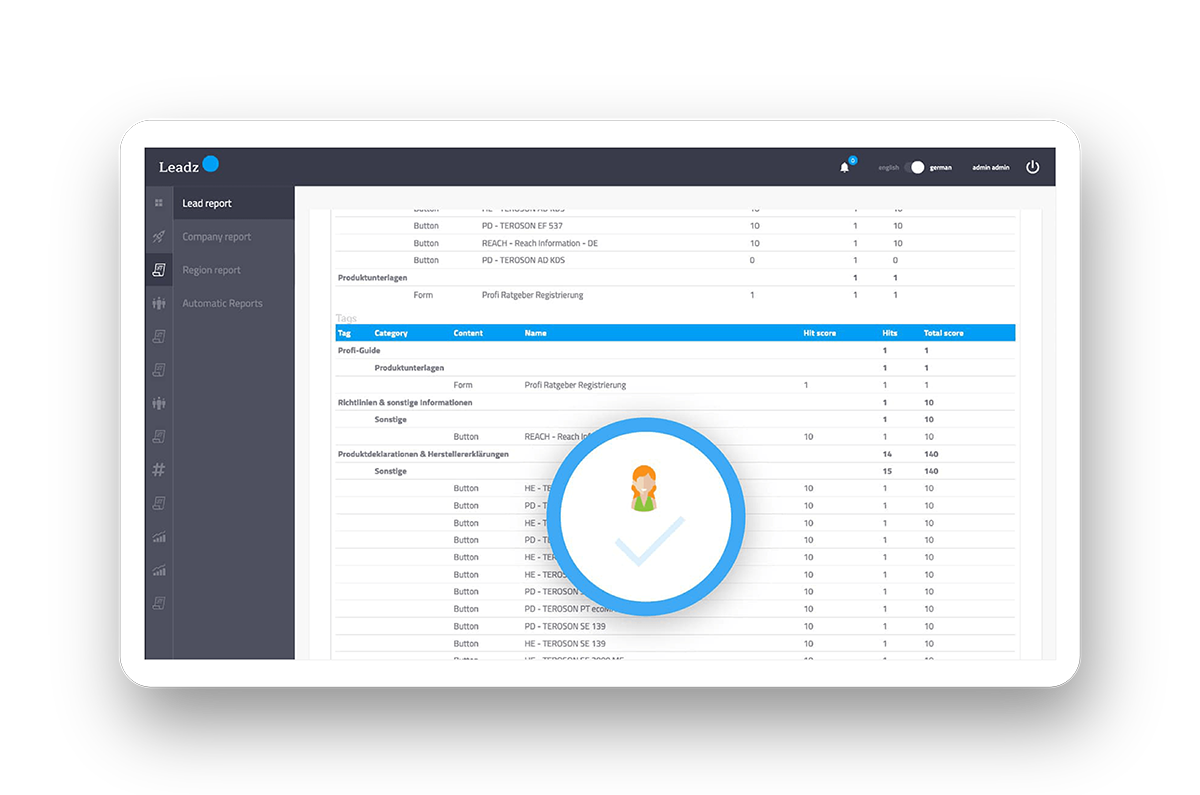 We tell you when your lead is hot.
You don't want to go through even more tables and painstakingly search out which leads could be interesting? Therefore, in Leadz you only have to define what "interesting" means to you. We take care of the rest. Automated, of course. In the end, you receive marketing-qualified leads based on your preferences, which can be passed on to sales. Automatically, too, by the way.
Finished evaluations
for sales
Sales teams are usually under enormous time pressure. When changes are imminent, they often say: How are we supposed to manage this? For this reason, Leadz Core makes it as easy as possible for sales teams. Every sales employee receives fully evaluated leads that have been assigned according to your sales structure, including the Mgmt. summary. Either by mail or through the Leadz API directly into your CRM.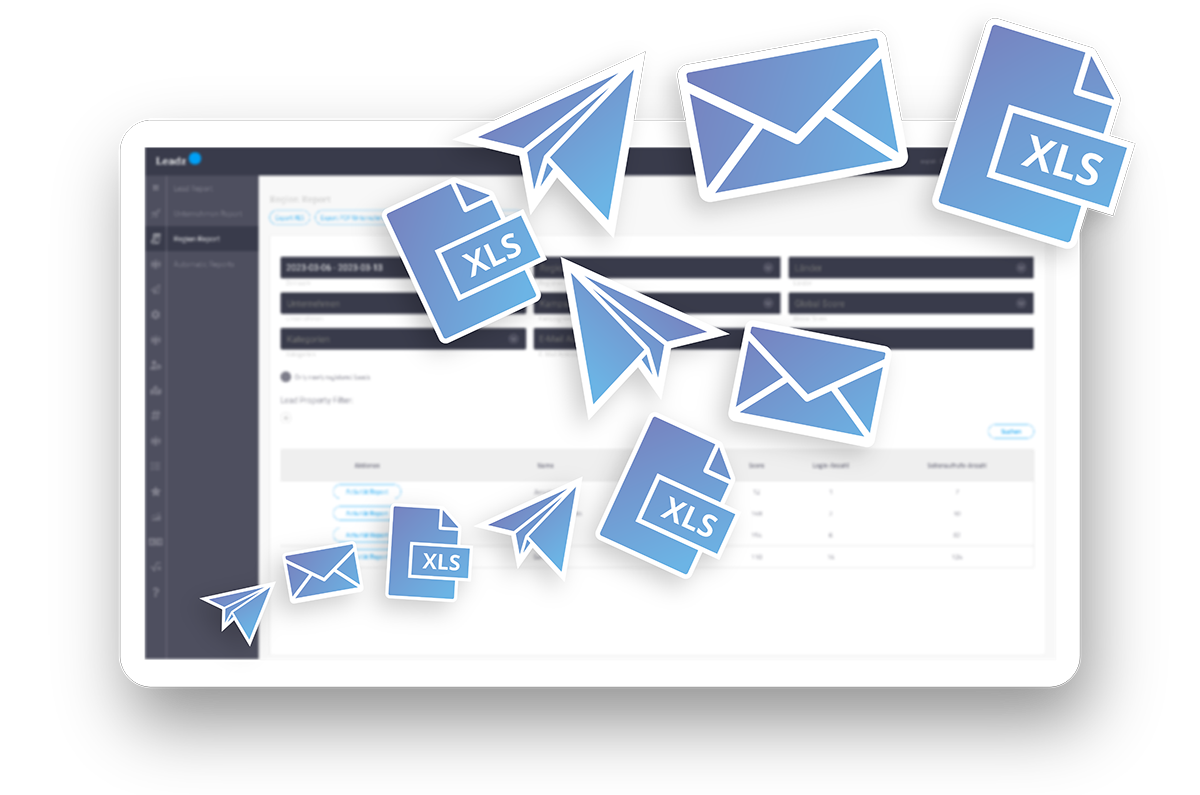 Knowing what your market wants
Whether country, region or global market. Thanks to sophisticated business intelligence, you always have an overview of which information on business areas and products is most in demand in which markets. This allows you to optimise your market strategies based on facts, align the information on your website to your target markets and increase your lead conversion rates per region.
Strengthening sales communication
Ensure a personal customer relationship right from the start. Initiate an automated lead nurturing process and increase the chances of direct communication between your sales and your leads.
Automated emails
With Leadz Core you establish a rule-based automated email communication with your customers and leads. And not only that. Because your sales structure can be mapped 1:1, your customers always receive the email from the appropriate sales representative.

Classic newsletter campaigns
You can also improve classic newsletter campaigns with Leadz Core. Your campaigns are automatically divided up according to your sales structure and sent to your customers on a personalised basis in the name of your sales staff.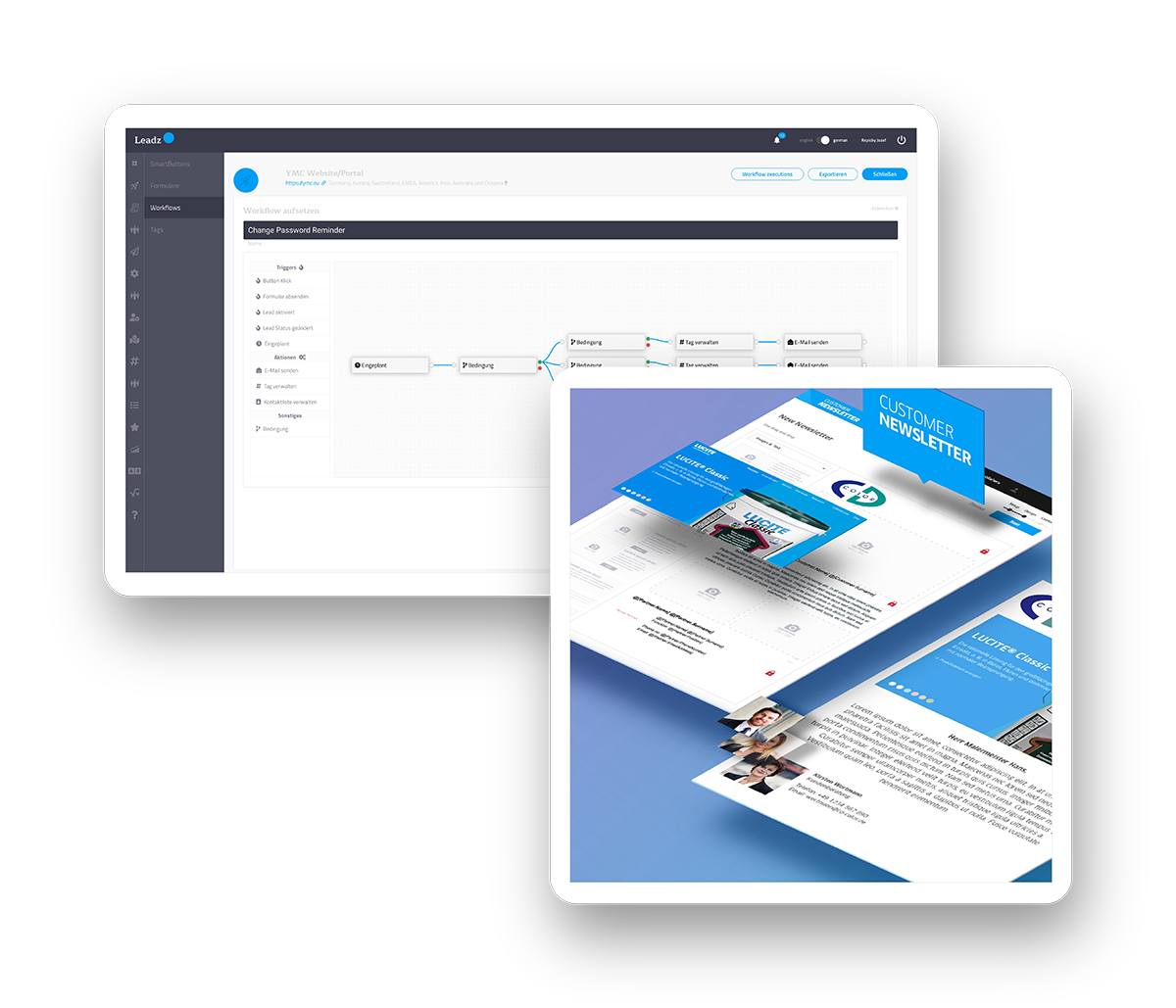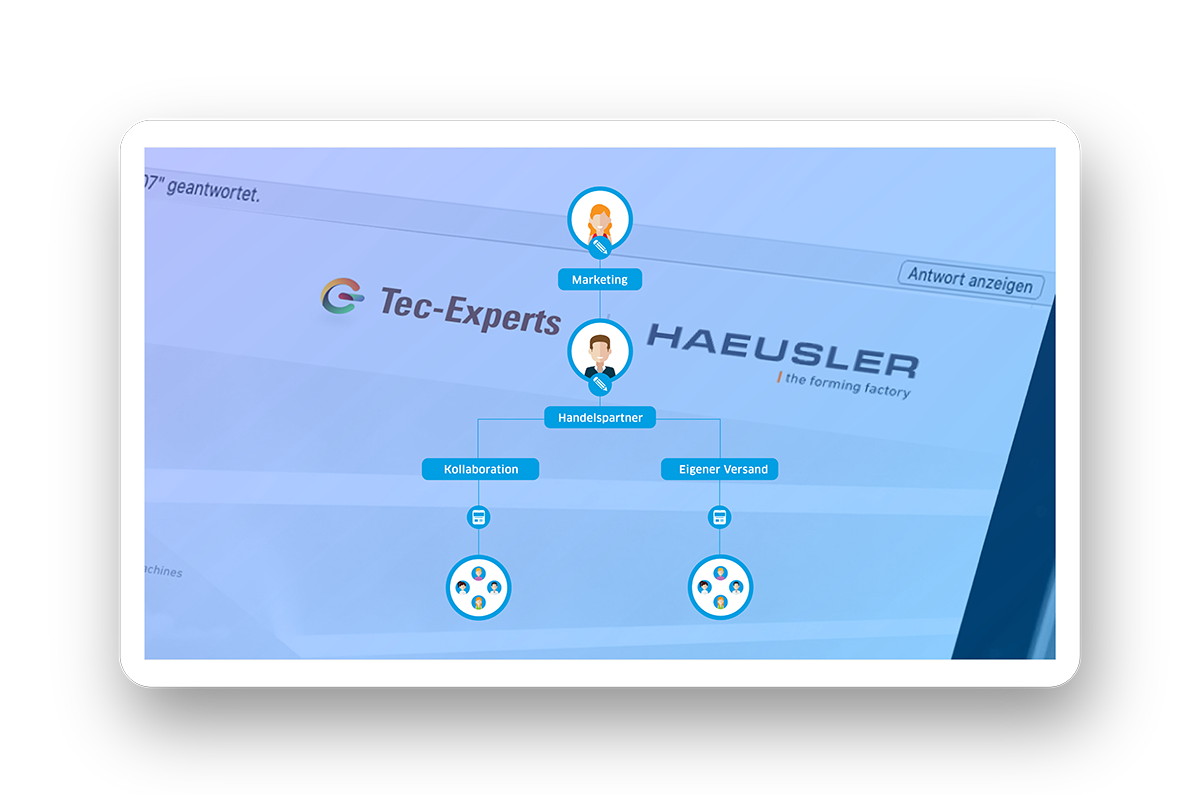 What do your trading partners actually do?
Your sales are very much handled by trading partners? No problem. Simply integrate your trading partners into your newsletter campaigns with Leadz Core. Leadz Core automatically assigns the leads to your trading partners, adapts the branding and even allows your trading partner to modify the content. If you wish. And all this regardless of the number of your partners. Quite clever. But even more practical.
Last but not least: Your customer data is safe
For companies, customers are the most valuable resource. Of course, your data is therefore absolutely worth protecting. For this reason, we rely on servers in Germany and act 100% data protection compliant. All leads are protected and stored fully automatically in the LEADZ CRM. At the touch of a button, you can download a DSGVO proof for each lead.
The most important thing.
Convinced customers.
Terminations since 2017: 0 – Those who use Leadz once stick with it. The cost-benefit effect is simply too good.
"Leadz Core is used by us as a lead management and campaign automation system. The system's simple and intuitive usability is important to us, because it allows us to operate marketing automation with our limited resources. Therefore, LEADZ is the perfect entry-level tool for us in the field of lead management with a strong price-performance ratio. And another advantage is that we can also have the tool customized to our individual requirements."
Vito Henning • Head of Business
"Fully automatic generation of worldwide leadz, easily retrievable at any time. The cost-benefit ratio is top."
Mario Maier • Head of Sales and Marketing
"Leadz Core and the Ink Safety Portal have become an important strategic pillar of our communication to globally communicate Siegwerk's outstanding expertise in ink safety. In addition, the portal has generated over 2,000 leads since GoLive, which we can evaluate for sales purposes. In addition, our customers, employees and partners value the portal as a source of knowledge for their own understanding and further training."
Dr. Dirk Lange • Global Product Safety + Responsibility
Now without obligation

and test it for free
And don't worry. After 3 months, Leadz does NOT automatically become a payment system. We will first have a consultation and then you decide whether you want to continue or not.
Learn about our
individual solutions.
Our customers are just as diverse as their wishes and requirements for LEADZ. No problem for us! We do not deliver a one-fits-all solution. With us, individuality applies and, if desired, support during implementation. Learn more about the various use cases and receive a white paper with all relevant LEADZ functions at a glance. Simply fill out the form and start the free download.
Still questions?

Make an appointment with us.
Our staff will be happy to answer any questions you may have about LEADZ. In a personal meeting, we will answer your questions and discuss possible next steps. We look forward to meeting you and sharing our LEADZ journey!
Leadz Core Lead Management:
Take off economically now.
You still have questions about our offer or need our advice? Feel free to contact us via our form. We will get back to you as soon as possible.
Call:
+49 (0) 2064 4765-0