SaaS Lead Management Software
Leadz® Core: Reduced to the max
The SaaS lead management solution Leadz® Core supports the digital marketing and sales with features exactly needed for effective lead management campaigns. It deliberately dispenses with superfluous gimmicks to give you a tool that will allow you to work with speed, accuracy while keeping the invest as little as possible.
Learn what counts
The heart of Leadz ® Core is the powerful and customizable reporting module. This will give you what really matters – qualified leads.
For example, detailed user profiles are created and available in the reports database. Reports are also automated and sent based on individual requirements. Leadz® Core is able to regionalize so that each recipient receives only the lead information they need for their business.
Key features
Lead Management, Profiling and Qualification
Scoring Module
Customizable reports
Campaign Automation
Connection to CRM via API possible
Drag and drop form builder
Multi-Source campaign
Benefits
High degree of automation in the field of reporting
Relief for every marketing and sales team
Designed for easy and quick operation
Low monthly cost
Low usage of resources
The application
Here are examples of Leadz® Core features.
Scoring
Leadz® has an easy-to-use and customizable scoring system. The scoring can evaluate incoming and existing leads and identify "hot leads".
Drag and Drop Form Builder
The Drag & Drop Form Builder makes it easy to build forms that will be used in the lead generation campaign.
Reporting
The comprehensive reporting module is the heart of Leadz® Core. Here all your leads and their activities are displayed and made filterable with numerous parameters. This allows each user to choose their own reporting settings, save them and automatically send them a report, for example at the end of a month.
Activities Report
For each lead, you can view an activity report, either in the summarized visual version or in a list, including all activities.
Multi source campaign
In Leadz® Core, each user with appropriate rights can create multiple campaigns to achieve a clear and unambiguous separation, which simplifies handling tremendously – previously a shortcoming of common lead management applications.
Smart Buttons Builder
With little effort, smart buttons can be created for each campaign to control access to lead campaign content. Already registered users are recognized, unknown users led to a registration.
"I have worked with TR\D for four years and am continuously impressed by their impeccable service level and support. We have launched multiple large-scale lead generation campaigns and were able to validate their success through their custom marketing automation reporting tools. Not only does TR\D provide impressive technical expertise and digital solutions, but it enables a very collaborative working environment that uncovers the best solutions for our marketing needs, offers new ideas to reach new and targeted customers, and recommends next steps to continue our sales and pipeline growth. TR\D is truly a cutting-edge, full-service marketing agency."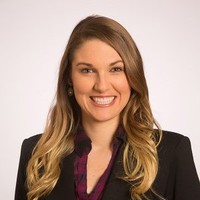 Hailey Kamen, Henkel Business Development Manager
Interested? Questions Cost Nothing.
If you have a specific interest in our solutions and want to know more details, we recommend a personal call or an online presentation.
If you would like to present the topic internally in advance, we will gladly send you our Leadz® information brochure or presentation.
We look forward to your inquiry!