Leadz 
Core
Effective lead management.
Effective. Economical. Profitable.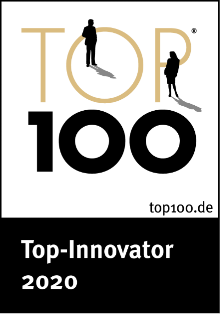 Put an end to unaffordable lead management software prices.
Leadz Core is new, innovative and economical.
The Lead Management Software Leadz Core offers companies a highly economical solution for profitable lead management. With a maximum degree of automation, Leadz Core takes over lead generation, profiling, evaluation, campaign control and qualification up to the handover to your sales department. At the same time, Leadz Core scores with an unbeatable price-performance ratio. Leadz Core was developed together with medium-sized companies and was awarded the Top 100 Innovation Award in 2020.
Essential functions.
Presentable price.
With Leadz Core as an effective lead management software, you control your lead management on a central platform with the full scope of a powerful lead management and customer activation tool at an absolutely fair price-performance ratio.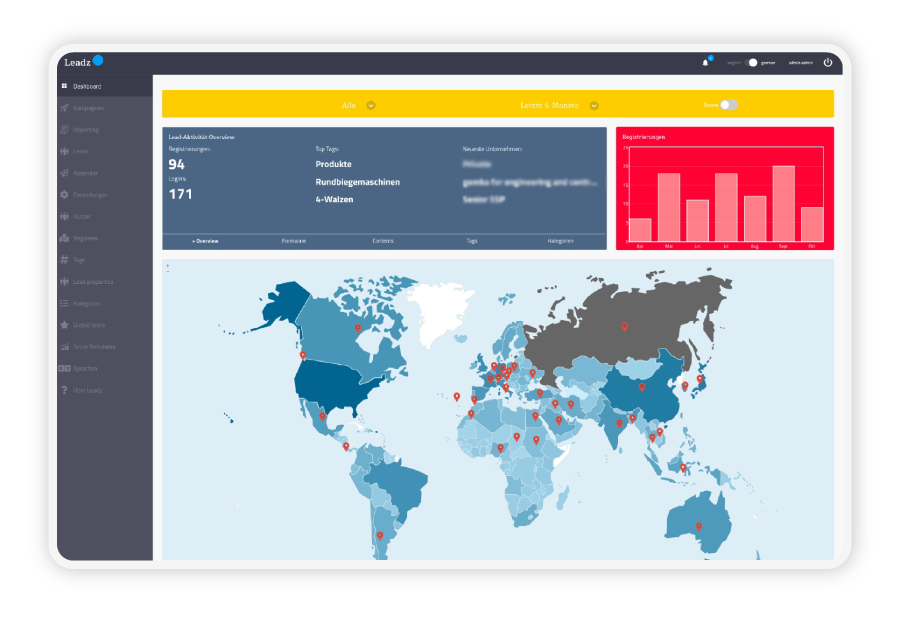 One system for your entire web landscape.
With Leadz Core, you control and manage your lead management campaigns on your websites in a central system. Whether website or customer portal – Leadz Core allows you almost unlimited scalability on a national and international level.
Turn your websites into lead generation campaigns.
Leadz Core transforms your website(s) into valuable lead generation campaigns with minimal intervention. In this way, you can build up a digital lead and contact database in no time at all, which you can use for your sales and marketing.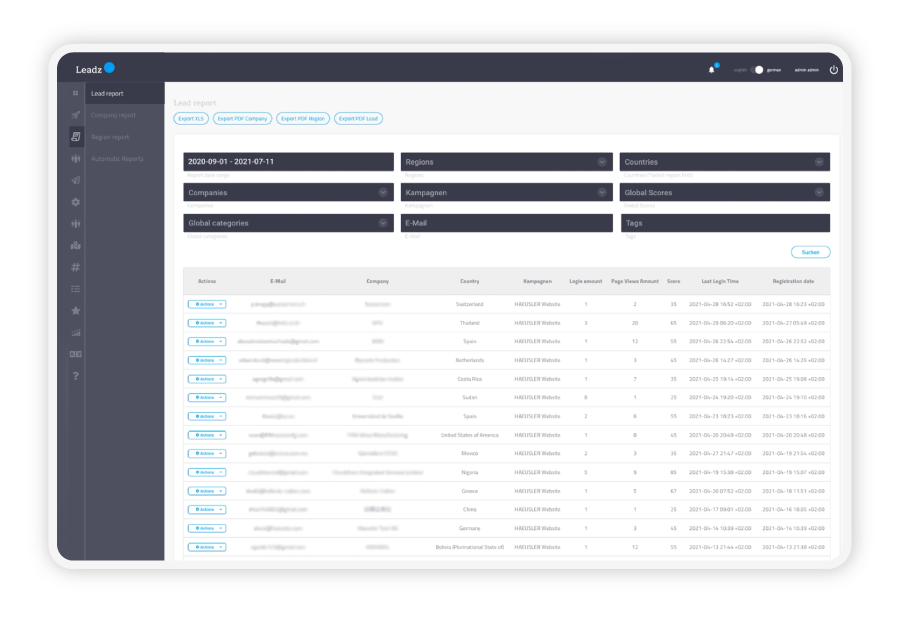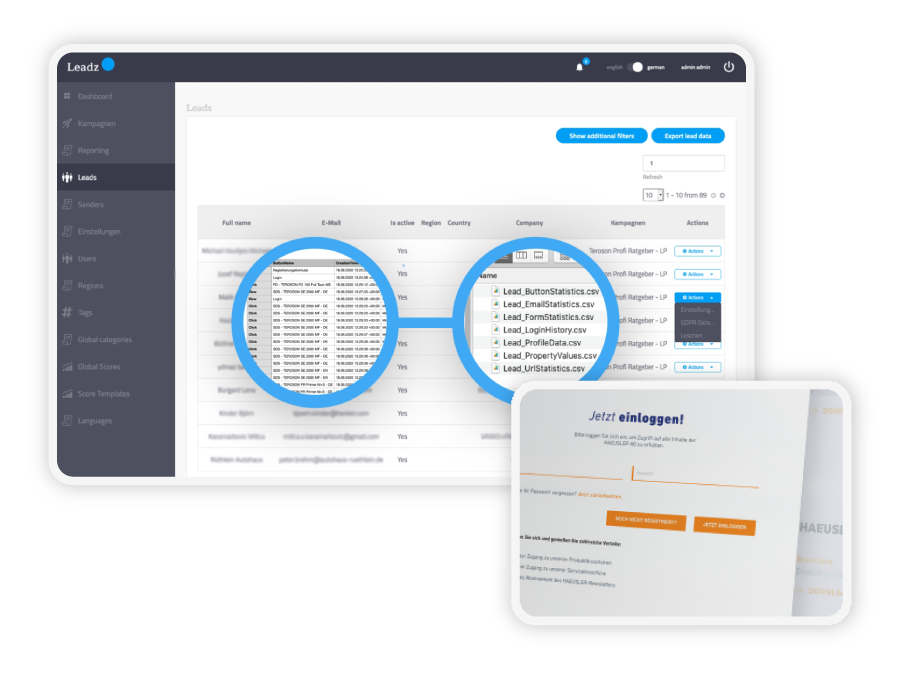 Qualitative lead generation: DSGVO compliant.
Leadz Core controls all registration and access processes fully automatically. Leads are stored in the digital lead CRM in compliance with the GDPR. And very important: With Leadz Core you receive qualitative and personalised leads and no data rubbish.
Improve communication with your digital leads
Use extensive campaign automation functions. Send individual, personalised and automated emails based on user behaviour, lead status and interests. Ensure that you provide your users with the information they need for your decision-making processes.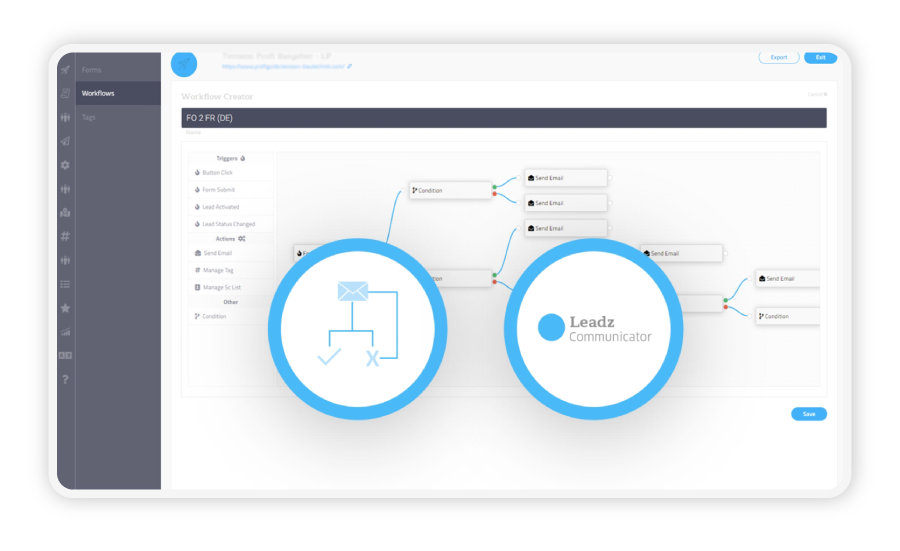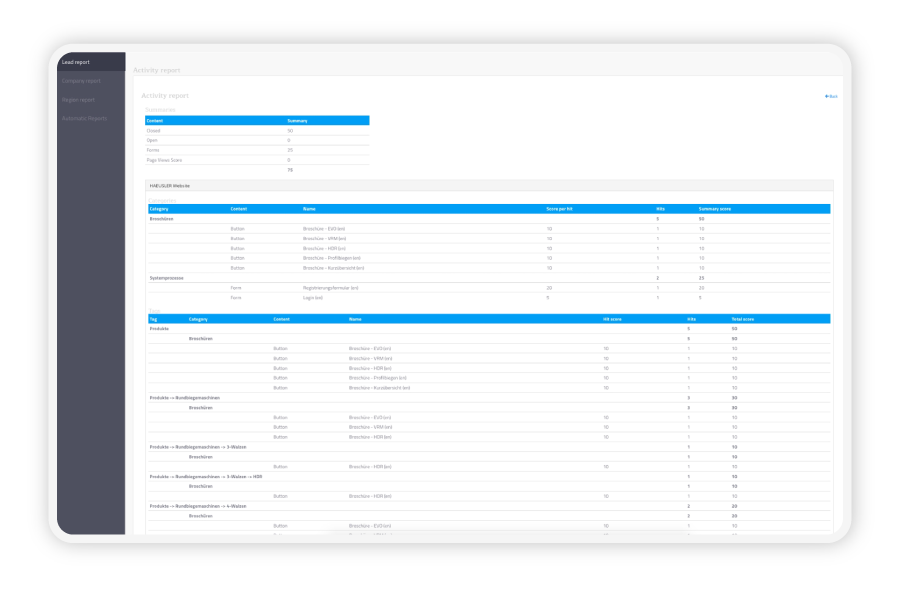 Unique: Big Data Automated Business Reports
Profit from the heart of Leadz Core, the intelligent reporting and analysis. Leadz is the only provider to have a business analysis unit already integrated into the system. Leadz Core learns your individual business model and shows you exactly what a user or an entire sales region is interested in. This saves you time for time-consuming data interpretations and enables you to qualify leads automatically with a high degree of accuracy.
First class
Price-performance ratio
Leadz Core is aimed at all companies that want to implement effective lead management at a reasonable price. Equipped with a high range of functions and almost complete automation, Leadz Core offers you everything you need for effective lead management. This means that lead management does not become a strategic fundamental decision with high costs and resources, but a clear advantage in your digital marketing portfolio.
"Leadz Core is used by us as a lead management and campaign automation system. The system's simple and intuitive usability is important to us, because it allows us to operate marketing automation with our limited resources. Therefore, LEADZ is the perfect entry-level tool for us in the field of lead management with a strong price-performance ratio. And another advantage is that we can also have the tool customized to our individual requirements."
Vito Henning • Head of Business
"Fully automatic generation of worldwide leadz, easily retrievable at any time. The cost-benefit ratio is top."
Mario Maier • Head of Sales and Marketing
"Leadz Core and the Ink Safety Portal have become an important strategic pillar of our communication to globally communicate Siegwerk's outstanding expertise in ink safety. In addition, the portal has generated over 2,000 leads since GoLive, which we can evaluate for sales purposes. In addition, our customers, employees and partners value the portal as a source of knowledge for their own understanding and further training."
Dr. Dirk Lange • Global Product Safety + Responsibility
The advantages of lead management software.
You benefit from it.
Quick setup and immediately effective
DSGVO compliant with documentation
High degree of automation, from lead generation to routing
Automated newsletter workflows
Insightful business, lead, company and regional evaluations
Simple integration and interface capability
Building a digital contact database for use in marketing and sales
Extensibility with Leadz Communicator for powerful newsletter marketing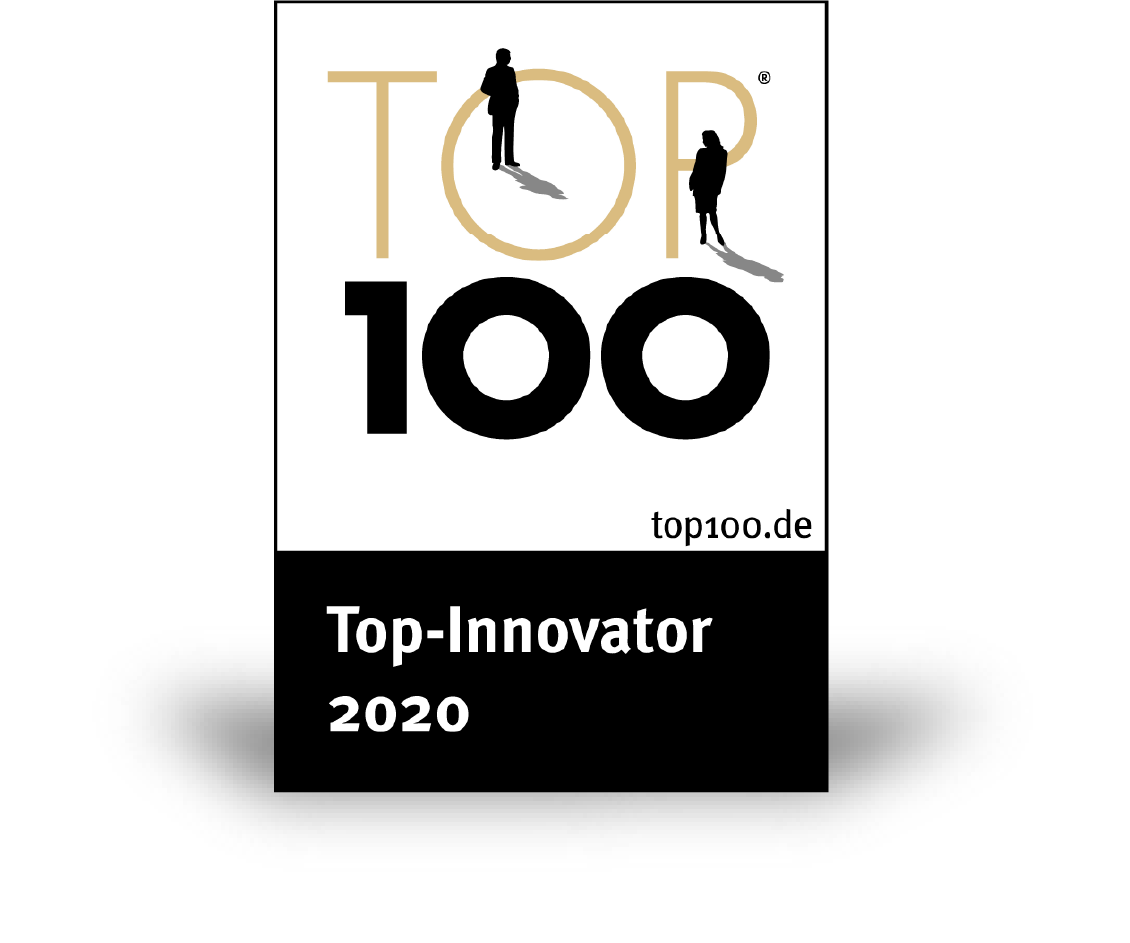 Top Innovation.
An excellent choice.
Leadz Core was developed by the marketing consultancy TR\D for and with SMEs to offer maximum lead management functionality with a minimum of staff and resources. This makes effective lead management possible even for SMEs working with limited marketing teams and resources. This initial situation was and is a central component in the (further) development of Leadz Core. TR\D was awarded as a Top 100 Innovator with Leadz 2020. Leadz Core is the core component of an application and service toolset for online marketing with a sales focus.
Leadz Core Lead Management:
Take off economically now.
You still have questions about our offer or need our advice? Feel free to contact us via our form. We will get back to you as soon as possible.
Call:
+49 (0) 2064 4765-0