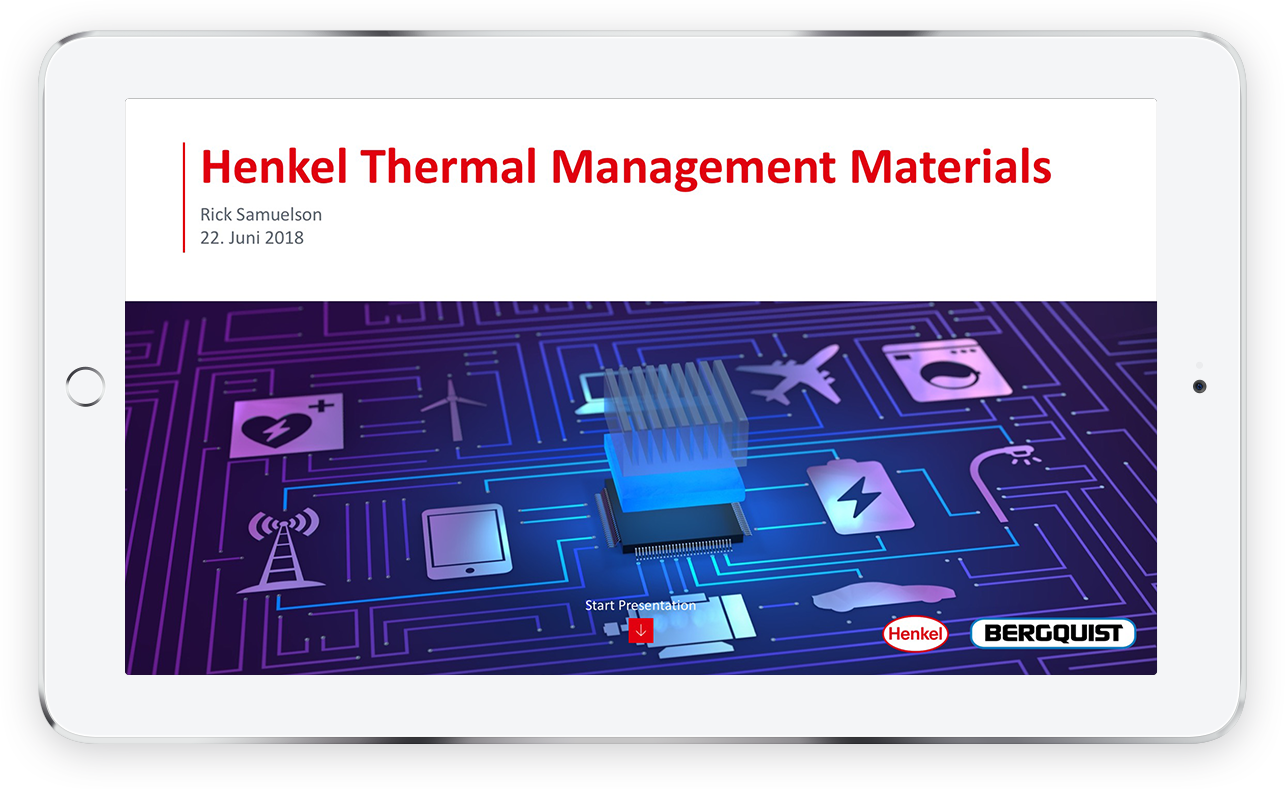 Leadz® Presentations
Leadz® Presentation follows an innovative presentation system, which is noticeably different from conventional standard presentations. The combination of clear structures and flexible navigation enables targeted information transfer with optimum ease of use. In this way you increase the attention of your customers in practice many times over, while the presenter is relieved at the same time.
Flexible navigation concept
Control every presentation content with just a few clicks thanks to flexible navigation.
Modern design
Impress your customers with art look and feel and up-to date technology.
Focus on the essentials
Put the information needs of the customer in the foreground.
Professional templates
Choose from versatile presentation templates or have a custom design made.
Professional appearance
Set new quality standards and convince by competence.
Present flexibly
Decide flexibly where you want to present and which hardware should be used.
Inhalte flexibel und interaktiv präsentieren
Herzstück einer jeden Leadz® Presentation ist ein interaktives, anpassbares Navigationskonzept, das jeden Präsentationsinhalt mit nur wenigen Klicks ansteuerbar macht. Der Präsentierende ist so in der Lage, flexibel auf den Informationsbedarf des Kunden einzugehen. Außerdem ermöglicht ihm die Verknüpfung mit digitalen Inhalten den Zugriff auf weiterführende Informationen.
Key features
PowerPoint based presentation

Interactive navigation for fast and effective presentation

Integration of multimedia content

Link to further external content
Benefits
Increase of quality perception

Present along the information needs of the customer

Higher customer attention

Each content can be accessed with just a few clicks

Relief of the presenter Strengthens presentation skills

Use as an app, at trade fairs or events
Henkel AG – Sales Presentation
Extensive presentation on the Thermal Material Campaign for Henkel Sales flexibly where you want to present and which hardware should be used.
Description
Henkel AG would like to see a presentation solution for their sales in the context of the Thermal Material Campaign, which was developed together with TR \ D. TR \ D designs. An extensive Leadz® Presentation covers the entire product portfolio of the campaign. Given the sheer volume of the presentation, which spans hundreds of pages, one of the main focuses of the design work was the development of a flexible, intuitive navigation structure. The goal is to give the presenter the opportunity to make all presentation content available in just a few clicks. A hundred percent positive customer response shows the immense quality of the presentation.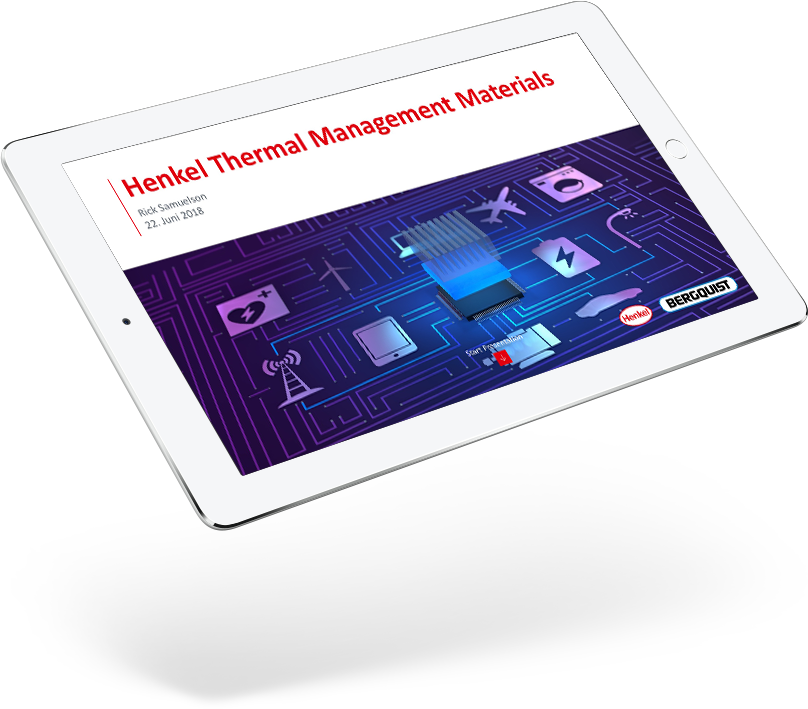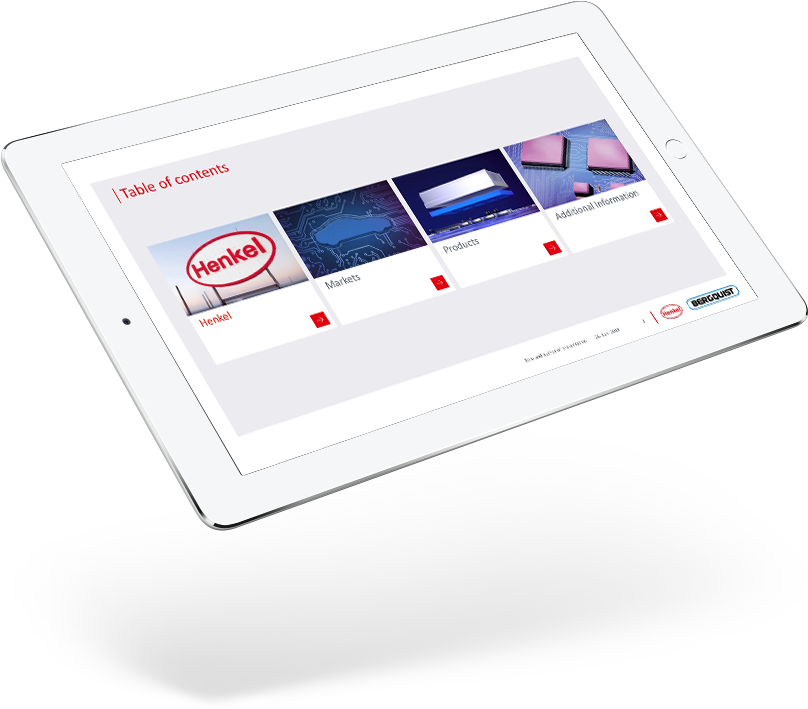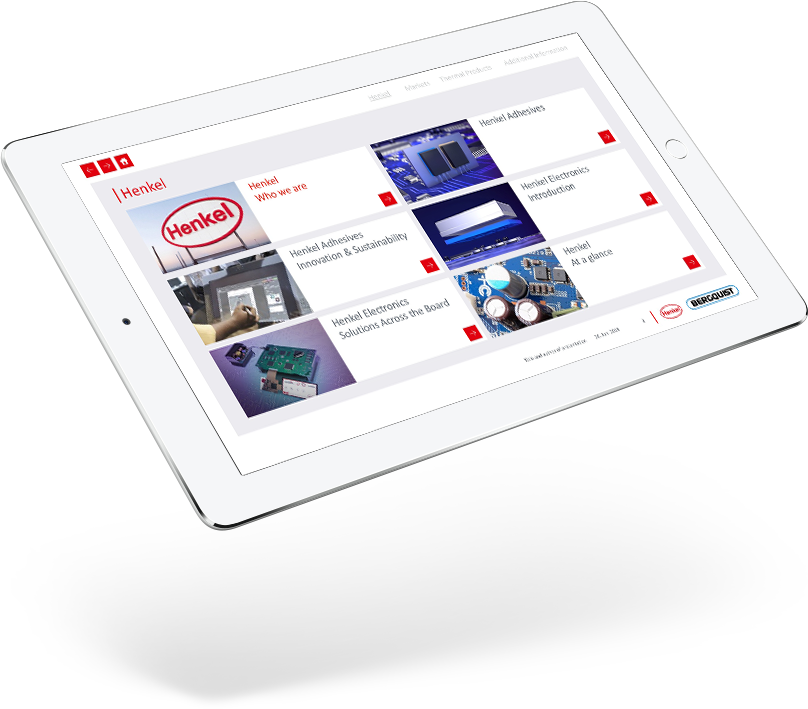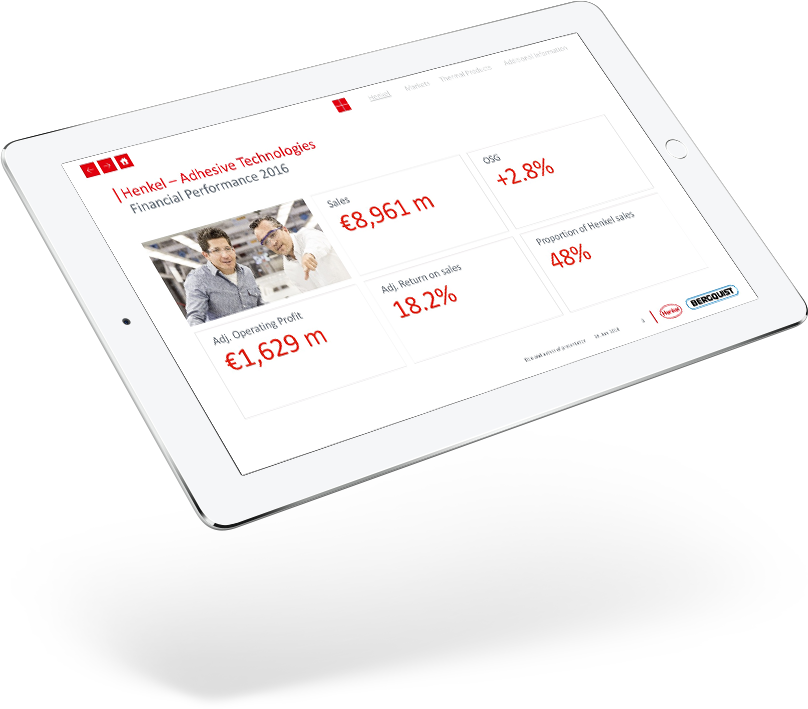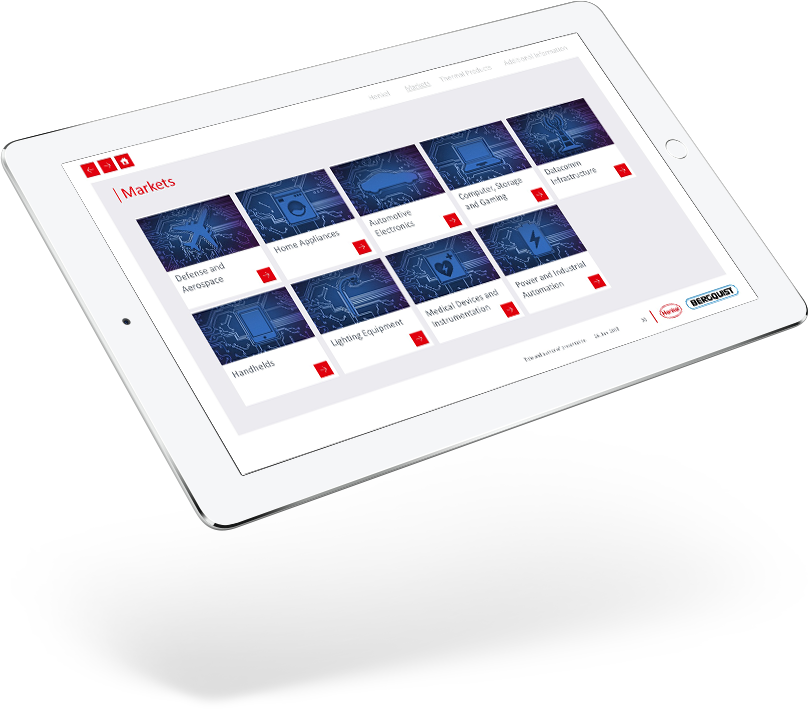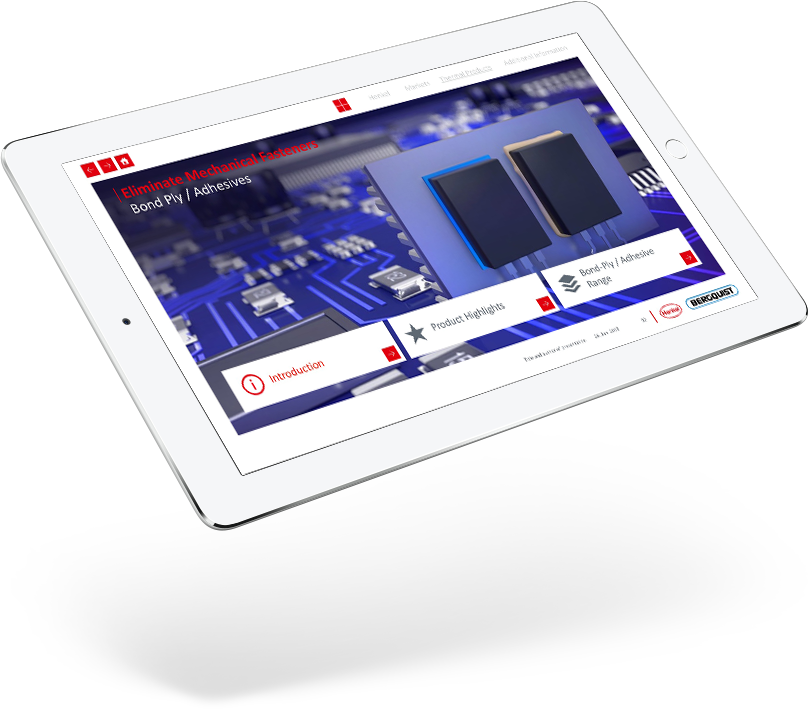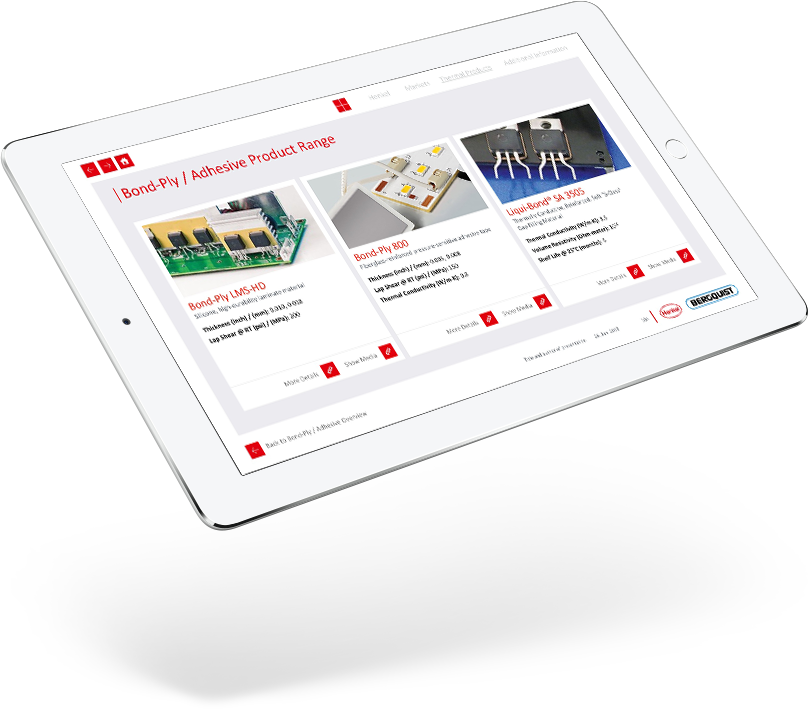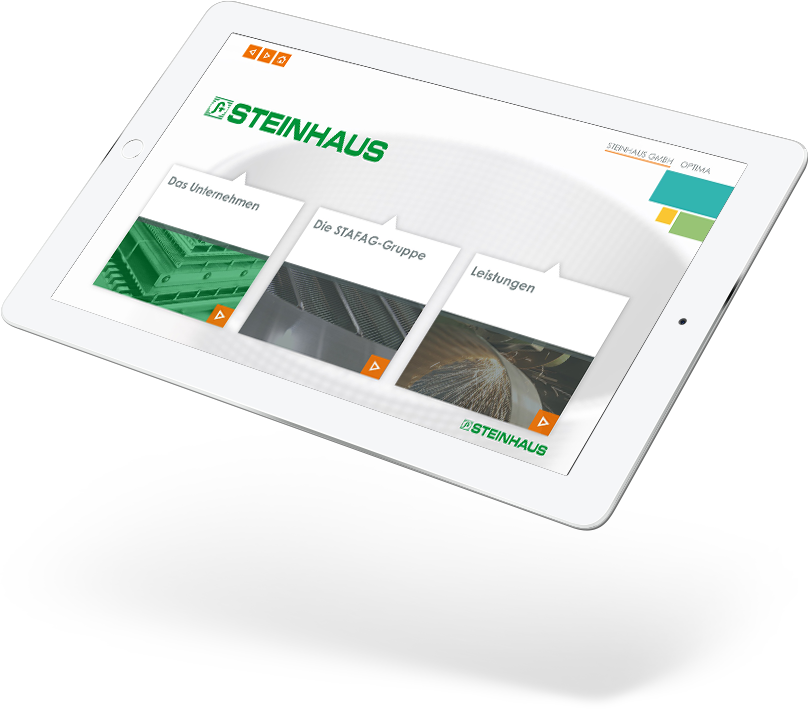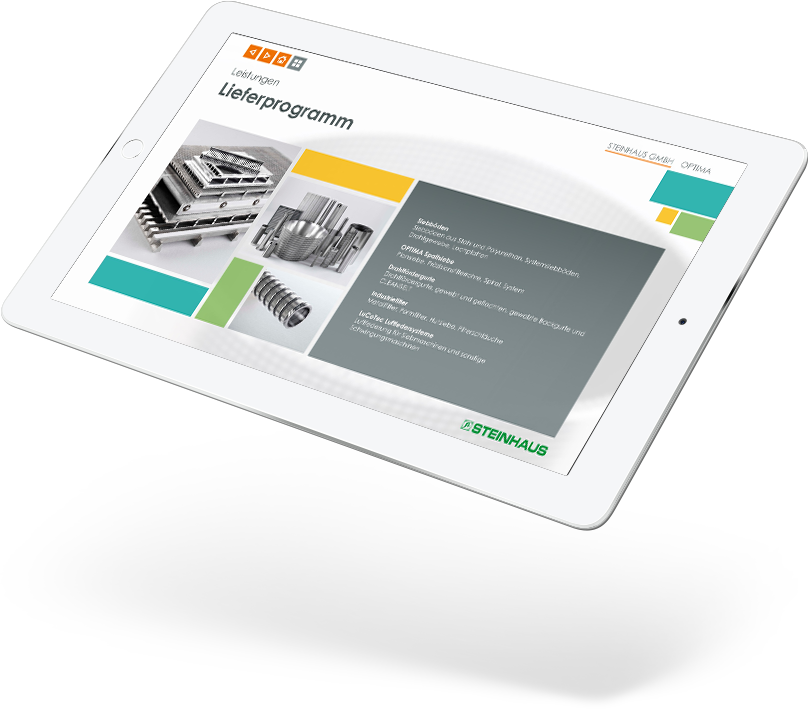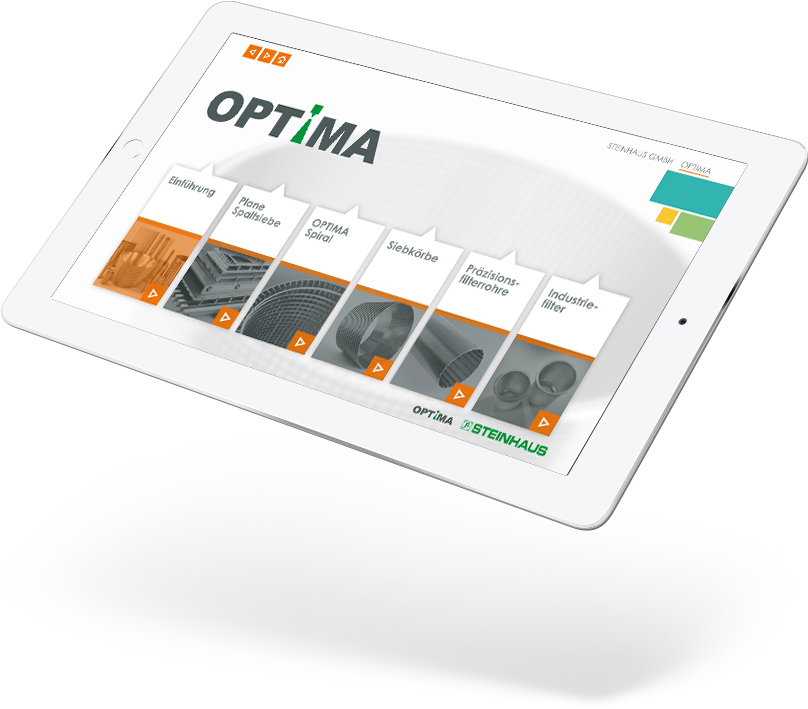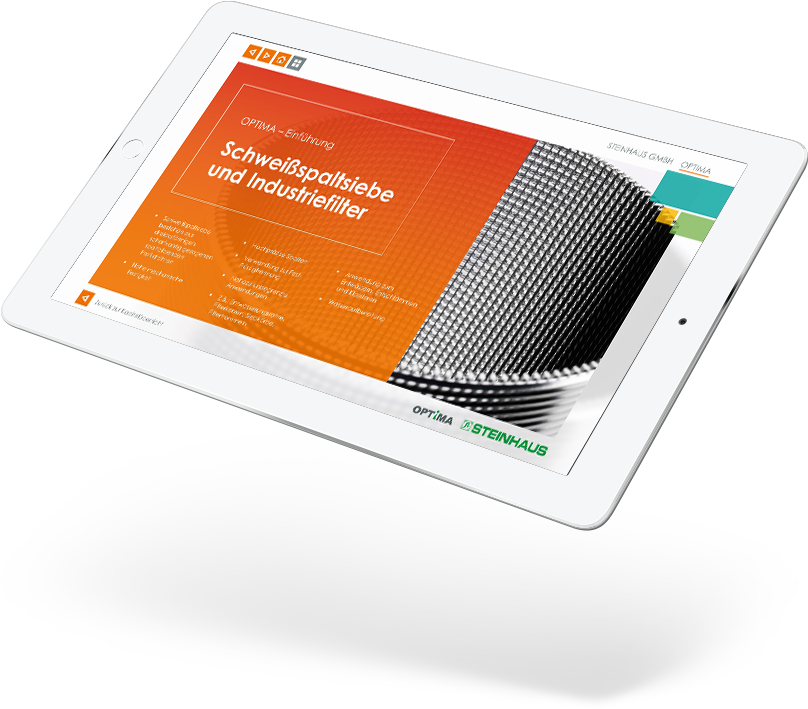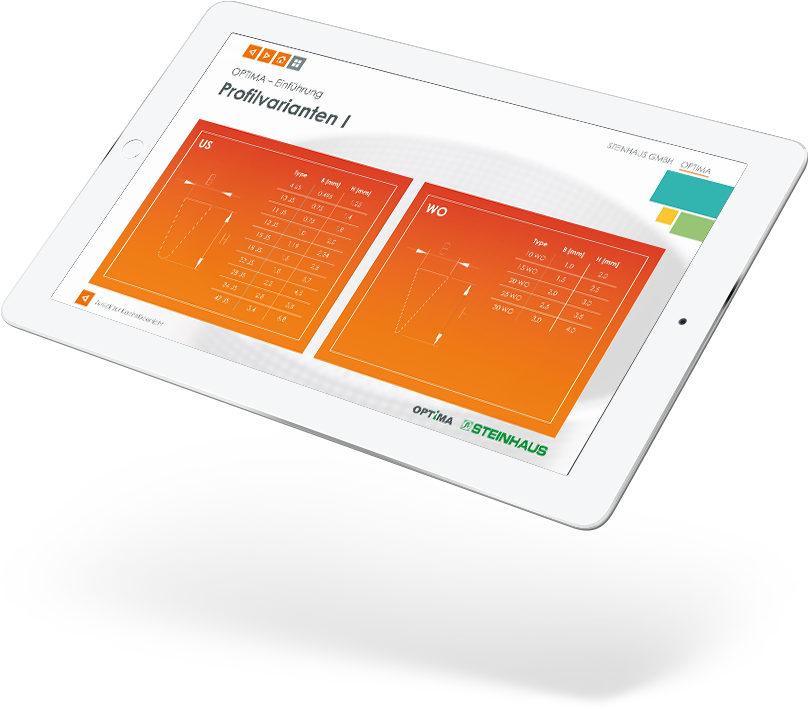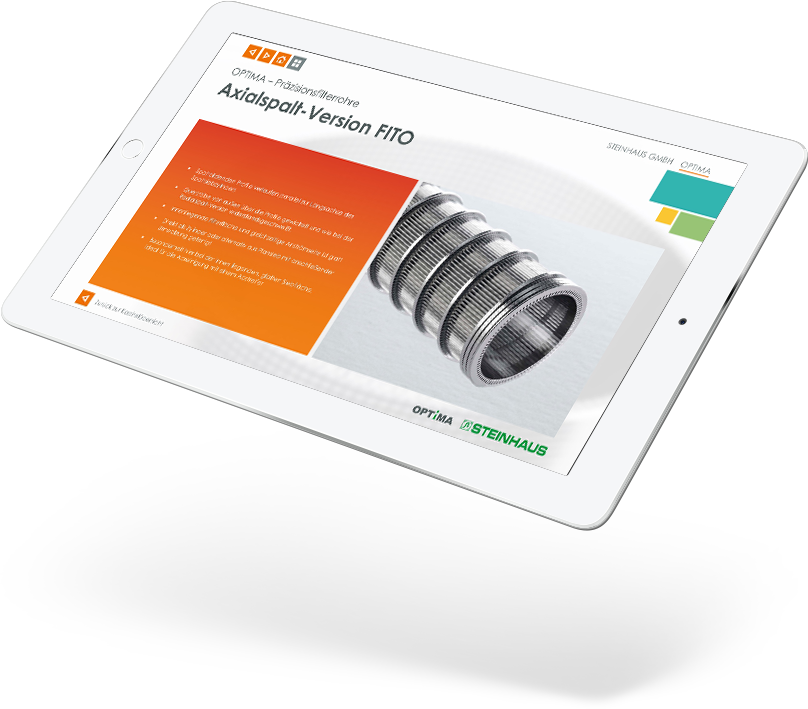 Steinhaus GmbH – Trade fair presentation
Steinhaus GmbH – Trade fair presentation Detailed presentation of the Steinhaus Siebtechnik product portfolio for trade fair use
Description
For the worldwide supplier and manufacturer of sieve trays, slotted screen trays and wire conveyor belts Steinhaus GmbH, TR \ D wanted a Leadz® Presentation for the presentation of the company and its extensive product portfolio. The presentation was needed for upcoming trade show and presents TR \ D with several challenges. Only a few days were available for the project completion. In addition, the presentation had to be targeted for use on mobile devices, with a high amount of image and video material used. Thanks to state-of-the-art compression technology and flexible presentation methodology, TR \ D manages to keep tight timing and meet all customer satisfaction requirements.
Multimedia Content
"I have worked with TR\D for four years and am continuously impressed by their impeccable service level and support. We have launched multiple large-scale lead generation campaigns and were able to validate their success through their custom marketing automation reporting tools. Not only does TR\D provide impressive technical expertise and digital solutions, but it enables a very collaborative working environment that uncovers the best solutions for our marketing needs, offers new ideas to reach new and targeted customers, and recommends next steps to continue our sales and pipeline growth. TR\D is truly a cutting-edge, full-service marketing agency."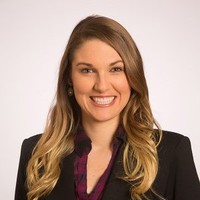 Hailey Kamen, Henkel Business Development Manager
Get an impression
For a better illustration, we would like to present you the advantages of the Leadz® Presentation as part of an online demonstration. The only thing you have to do is contact us and invest 15 minutes of your time.
Interested? Questions Cost Nothing.
If you have a specific interest in our solutions and want to know more details, we recommend a personal call or an online presentation.
If you would like to present the topic internally in advance, we will gladly send you our Leadz® information brochure or presentation.
We look forward to your inquiry!