To help medium-sized companies to generate digital leads faster and more effectively, we have collaborated with the industry to create Leadz Core, an extremely effective, economical and award-winning lead management tool.
GDPR compliant registration processes
Effective lead generation
Contact storage and management
Automated email workflows
Automatic lead profiling, qualifying & routing
Evaluation and reporting
Interfaces to CRM or ERP
Top price-performance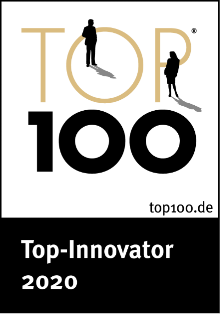 One system for your entire web landscape.
With
Leadz Core
you control and manage your lead management campaigns of your websites in one central system. Whether website or customer portal – Leadz Core allows you an almost unlimited scalability on a national and inter­national level.
Turn your websites into lead generation campaigns
Leadz Core
turns your website(s) into valuable lead generation campaigns with minimal intervention. This way, you build
digital lead and contact database
in no time at all, which you can use for your sales and marketing.
DSGVO compliant Lead Management Software made in Germany
Leadz Core
controls all registration and access processes fully automatically. Leads are stored in the digital Lead CRM in a GDPR-compliant manner.
And very important:
With Leadz Core, you get qualitative and personalized leads and no data garbage.
Improve communication with your digital leads
Use extensive campaign automation features. Send customized, personalized, and automated emails based on user behavior, lead status, and interests. Ensure you provide your users with the information they need to make decisions.
Intelligent user evaluations along your business model
Benefit from the
heart of Leadz Core,
the intelligent reporting and analysis. Leadz is the only provider to have a Business Analysis Unit already integrated into the system. Thus, Leadz Core learns your indivi­dual business model and shows you exactly what a user or an entire sales region is interested in. This saves you time for time-consuming data interpretations and allows you to qualify leads automatically with a high degree of accuracy.
First class
Price-performance ratio
Leadz Core is aimed at all companies looking for effective lead management software at a presentable price. Equipped with a feature set designed for SMBs and almost complete automation, Leadz Core gives you everything you need for effective lead management. This makes lead management not a strategic fundamental decision with high costs and resources, but a clear advantage in your digital marketing portfolio.
"For the sales aspect of our website, Leadz Core is a no-brainer. Low cost compared to the competition, although it has everything we need: Lead generation, management, campaign automation, detailed reporting. We are really satisfied."
Maximilian Janke • Key Account Management
"Leadz Core is used by us as a lead management and campaign automation system. Wichtig für uns ist die einfache und intuitive Bedienbarkeit des Systems, weil wir Marketing Automation so auch mit unseren begrenzten Ressourcen bedienen können. Daher ist LEADZ für uns das perfekte Einstiegstool in das Thema Lead Management mit einem starkem Preis-Leistungsverhältnis. And another advantage is that we can also have the tool customized to our individual requirements."
Vito Henning • Head of Business
"Completely automatic generation of worldwide leadz, easily retrievable at any time. The cost-benefit ratio is top."
Mario Maier • Head of Sales and Marketing
"Leadz Core and the Ink Safety Portal have become an important strategic pillar of our communication to globally communicate Siegwerk's outstanding know-how in the area of ink safety. In addition, the portal has generated over 2,000 leads since GoLive, which we can evaluate for sales purposes. In addition, our customers, employees and partners value the portal as a source of knowledge for their own understanding and further training."
Dr. Evert Delbanco • Global Product Safety + Responsibility
"As a medium-sized company with two branches and over 60 employees, we were looking for a sales solution that would generate customers for us without a high investment. The expertise of the provider and the ease of use of the tool were important to us. LEADZ meets our requirements exactly without being too demanding."
Manfred Hinnemann • Partner
Now without obligation

and test it for free
And don't worry. After 3 months, Leadz does NOT automatically become a payment system. We will first have a consultation and then you decide whether you want to continue or not.
Features in detail.
Profit from numerous practical features of Leadz Core.
Lead and contact generation.
Transform your website into a lead generation machine.
Leadz Core helps you increase the lead and contact generation rates of your website. Use the powerful features of the lead management software, which were developed together with medium-sized companies along typical requirements of SME's.
With Leadz Core, you can build a digital contact database in no time at all, which you can use for your sales and marketing.
The way to do this is very simple. By integrating a script on your website, your website is linked to Leadz Core. Now use Smart Buttons to ensure that website visitors identify themselves for selected content on your website(s). A central registration process and subsequent access control via login process make access as user-friendly and DSGVO-compliant as possible.
Marketing Automation. 
Lead management with a high degree of automation.
Leadz Core manages incoming leads and contacts with a high level of automation and an equally high level of individualisation per lead. This enables effective lead nurturing of your digital contacts.
Lead nurturing & newsletter automation
Use extensive lead nurturing functions. Send individual, personalised and automated emails based on user behaviour, lead status and interests. Ensure that you provide your users with the information they need for your decision-making processes. Import your own html newsletter templates for your workflows. Build your own newsletter templates via drag & drop in conjunction with Leadz Communicator and access your entire newsletter setup.
Track the user behaviour of your leads and find out what your target persons are interested in. Leadz Core documents the user behaviour of leads, companies and entire regions and aggregates them into an evaluation adapted to your business model.
Create an individual scoring for your content requiring registration in order to automatically qualify incoming leads. This tells you at a glance which lead has which lead status and can be forwarded to sales, for example.
Ensure that qualified leads are automatically forwarded to marketing and/or sales. Leadz automatically assigns your leads to the right contacts and can be configured precisely along your sales structure.
An automated migration of your leads into your existing master data system, such as a CRM, can also be set up without any problems.
Reportings.
Your business – your evaluation.
Use structured, informative and aggregated business evaluations of your leads as well as entire companies and sales regions.
Get a quick overview of the key figures of your campaign. View how many and which new leads have been received, which content is most successful, which of your business areas are most in demand and which regions generate the most leads. With the dashboard, you always have an overview of your campaign.
Lead management reportings
Leadz offers you three general reporting perspectives:
Lead reportings:
General overview and detailed evaluations per lead.
Company reportings:
Total overview as well as aggregated evaluation of all leads of a company.
Regional reportings:
General overview as well as aggregated evaluations per region.
Individual and automated reporting
Leadz offers you numerous filter parameters for creating individual evaluations. Individual evaluations can be saved as templates and used for further work steps, e.g. for automated dispatch by e-mail to a defined group of recipients.
Your business – your evaluations
Leadz Core produces individual evaluations based on your business model. Each step of a lead is interpreted by the system and aggregated as a report in a simple and understandable way. This allows you to find out at a glance which business areas, technologies or products a lead, company or entire region is interested in.
Easy integration.
So that it can be done quickly.
Lead management should not be a complex project that you put off because you lack time and budget. That's why we have focused on making Leadz extremely easy to use during development. A readiness for use with effective lead generation is achieved with few resources and does not require any time-intensive occupation with the system.
Establish a link between Leadz Core and your website infrastructure in no time at all. All you need to do is integrate a Leadz script into your website(s) and create a Leadz Core account.
Interfaces can be set up to migrate contacts to your CRM or comparable master data system. Conversely, master data can be migrated to Leadz Core and used there.
GDPR compliance.
Data security made in Germany.
The GDPR is also seen in the industry as an antagonist to effective lead management. We see it differently. Benefit from our well thought-out DSGVO-compliant lead registration, storage and processing processes.
Leadz Core breaks new ground in lead generation and turns your website visitors into "members". Leads are stored in the system via a central DOI registration process in compliance with the German Data Protection Act (GDPR). Access to content requiring registration is guaranteed via a login. Each user thus receives a kind of "account" on your website, similar to that of an online shop. In this way, all basic requirements are met so that your users are only stored and processed with documented consent. You can also use the DSGVO reporting functions, which provide you with a DSGVO documentation for each saved lead at the touch of a button.
The advantages.
You profit from this.
Quick setup and immediately effective
GDPR compliant with documentation
High degree of automation, from lead generation to routing
Automated newsletter workflows
Insightful business, lead, company and regional evaluations
Simple integration and interface capability
Creation of a digital contact database for use in marketing and sales
Extensibility with Leadz Communicator for powerful newsletter marketing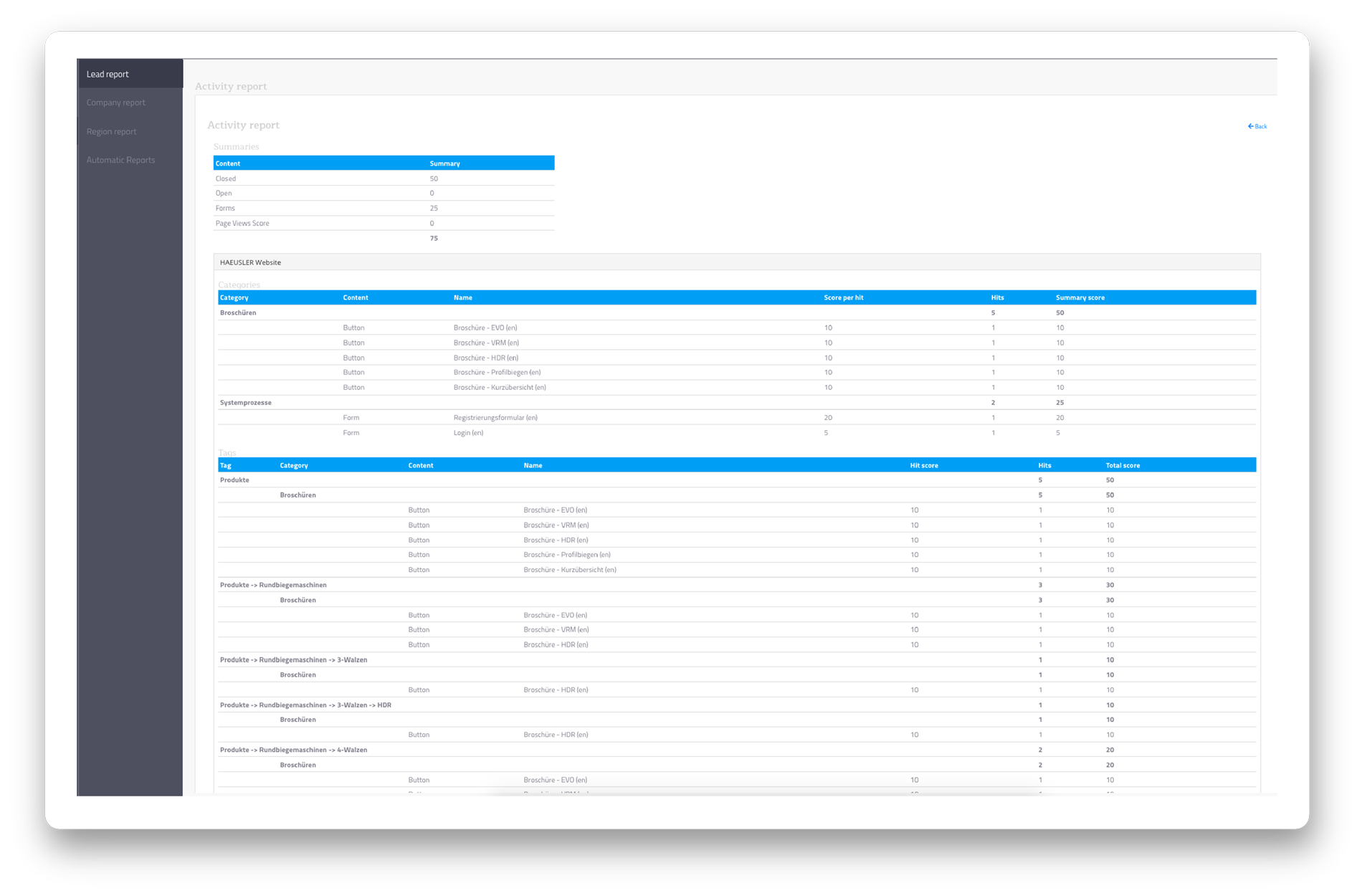 Unique
Big Data Automated Business Reports
Profit from the heart of Leadz Core, the intelligent reporting and analysis. As the only provider, Leadz has a Business Analysis Unit already integrated into the system. So Leadz Core learns your individual business model and shows you exactly what a user or an entire sales region is interested in. This saves you time for time-consuming data interpretations and allows you to qualify leads automatically with high target accuracy.
Qualitative Lead Generation

90%

90%

Quantitative lead Generation

60%

60%
Lead Management Software.
Quick implementation.
Leadz Core gives you a lot and asks for little. The system is ready to use in just a few steps and you can get started with effective lead management. But you also have the option of further increasing your lead management potential. Leadz Core also offers the possibility of a step-by-step expansion in order to exploit the potential of your lead management as much as possible.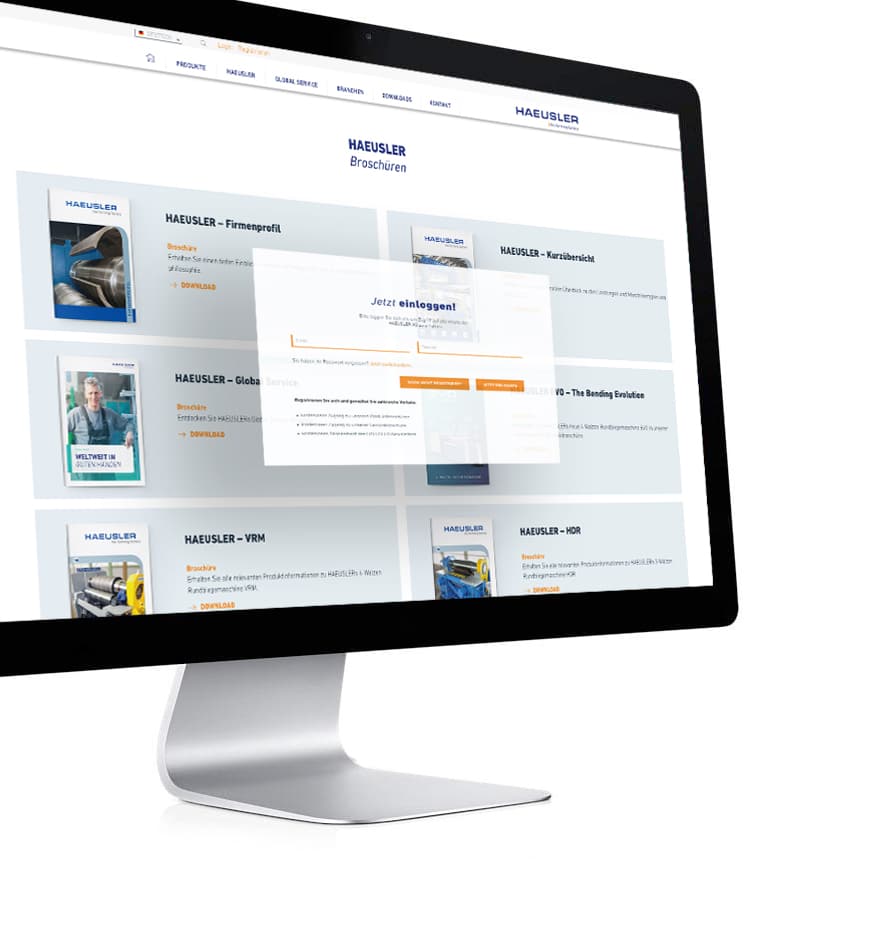 Quick entry.
Use your downloads & Co.
Leadz Core is perfect for a quick and easy start to lead generation. All you need is a website and content that you can link to a registration. In most cases, your own downloads are suitable for this. A central download area can thus become a lead and contact goldmine.
Expansion possibilities.
Use your expanded potentials.
With Leadz Core and smart concepts, you have the opportunity to gradually expand your lead management infrastructure and thus tap into all the lead potential of your website infrastructure.
Lead generation – we show you your options
Give us a call. We will evaluate together in an initial strategy meeting which lead generation opportunities are available to you.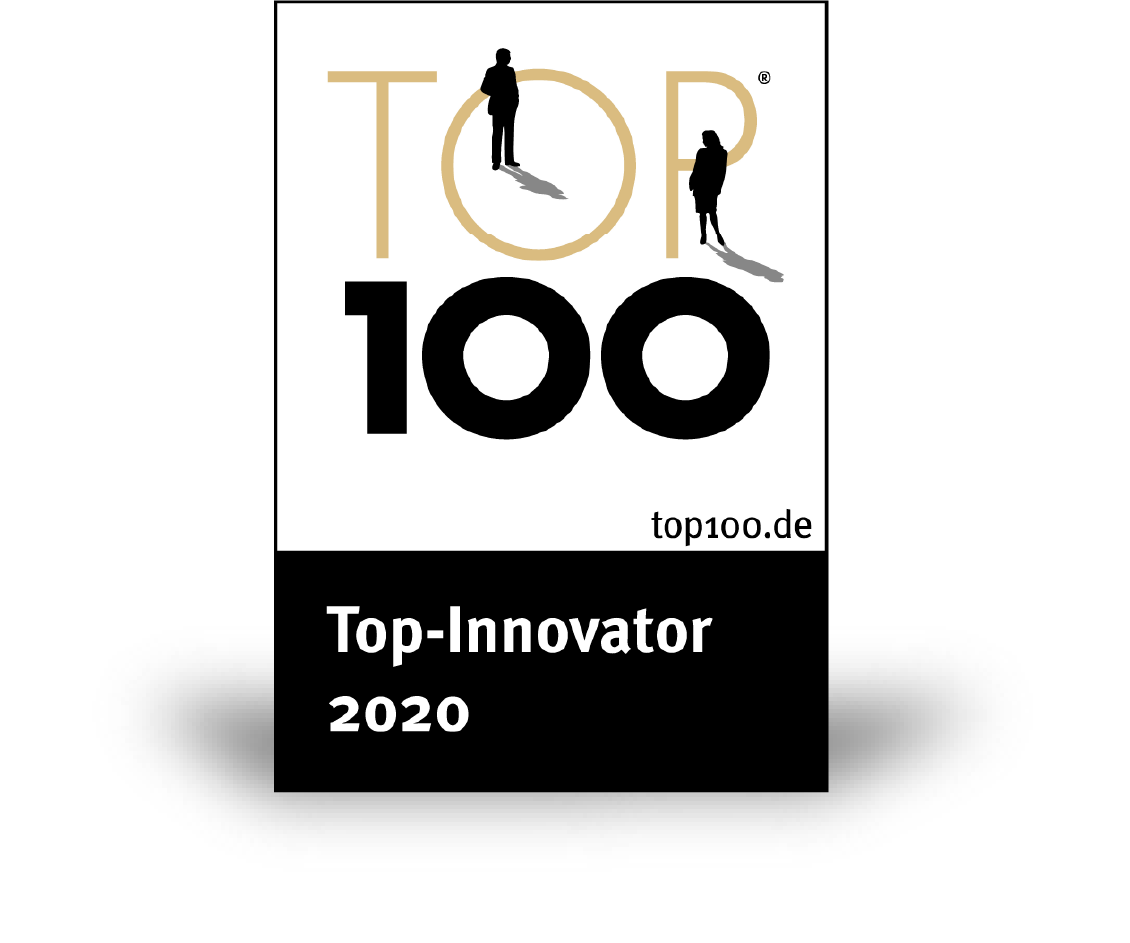 Optimised.
For the middle class.
Leadz Core was developed by the marketing consultancy TRD for and with SMEs to offer maximum lead management functionality with a minimum of staff and resources. This makes effective lead management possible even for SMEs working with limited marketing teams and resources. This initial situation was and is a central component in the (further) development of Leadz Core.
TRD was awarded Top 100 Innovator with Leadz 2020.
Leadz Core is the core component of an application and service toolset for online marketing with a focus on sales.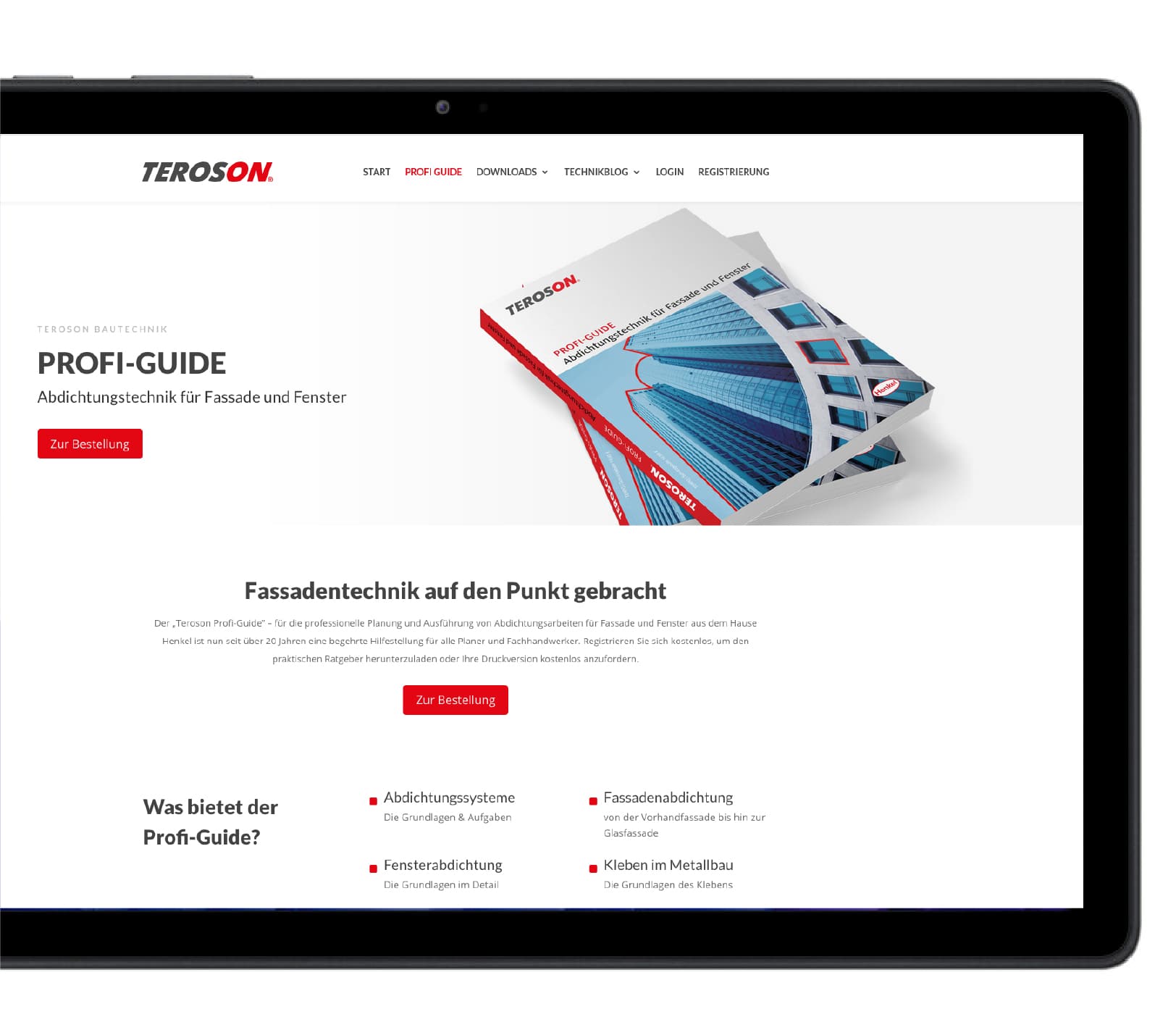 Lead management examples.
Successful deployment in the kme sector.
We show you with selected examples how well Leadz Core works for our customers.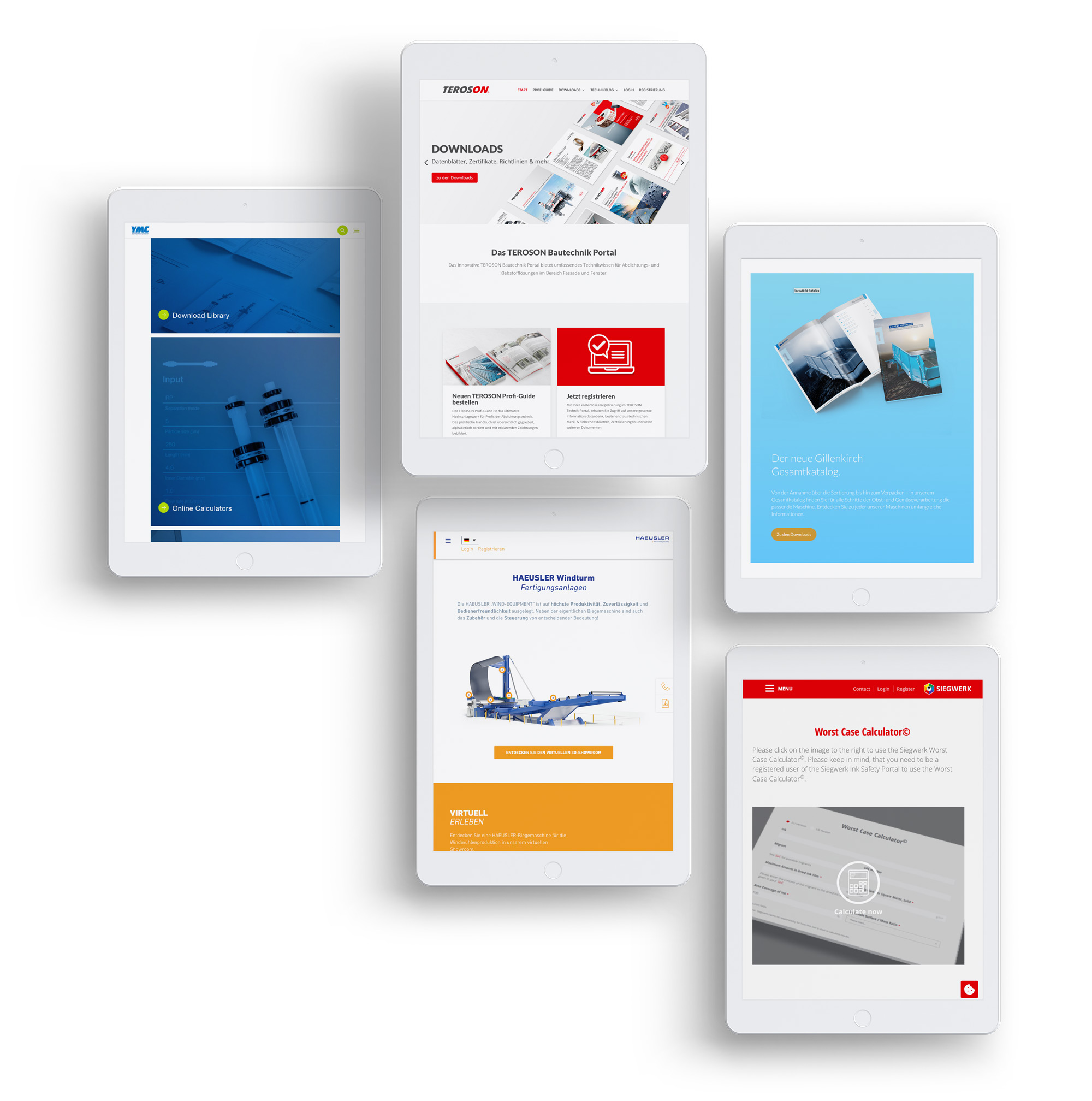 Lead generation.

How lead generation works
Lead generation is an increasingly important customer acquisition tool for companies, especially due to the digital transformation and the associated change in research and purchasing behaviour, which is increasingly shifting to digital marketing channels.
Lead Potential Calculator.
Calculate your turnover potential in 3 steps.
Turnkey.
This is what you get.
5 instances per account
Full range of functions Leadz Core
Up to 3000 newsletters for campaign automation included
Features
Features
GDPR compliant lead management
DOI registration processes
Password protected access to Lead Mgmt. Contents
Smart button controlled access to website content
Automatic profiling of leads
Automatic qualification of leads
Automatic routing of qualified leads
Campaign automation (workflows)
Ready-made interface to Leadz Communicator
Reportings: Lead, Company and Regions
Structured and aggregated evaluation of interest profiles of regions, companies and leads
Create regions for automated evaluations and lead routing
Automatic and individual reporting
Integration into existing websites (Typ03, Contao, WordPress, Yoomla…)
DSGVO reporting functions for each lead with complete proof of all interactions
Monthly fee
High lead count
+ 379.00 € / Month
+ 0.00 € / Lead
The fixed monthly fee is worthwhile for all companies that generate a high number of incoming leads and contacts.
Pay as You Use
Unknown lead number
+ 129.99 € / Month
+ 0.99 € / Lead
The Pay as You Use variant is suitable for all users who do not yet know how many leads will be received per month.
More effective marketing.
The Leadz Solutions Portfolio.
Discover Leadz's smart solutions and concepts that help you better reach, identify and serve your target audience.
Leadz Communicator.

Newsletter Marketing.
Take a new approach to newsletter marketing. Combine classic newsletter marketing with the development of company-wide newsletter networks. Integrate your sales department into your newsletter marketing. Send out sender-personalised mailing campaigns with a high degree of automation. Increase the operational effectiveness of your newsletter marketing.
Leadz® Market Maker.
The ultimate content marketing tool.
What content is relevant for the target group? Which topics are working best on the web right now? How does your ranking compare to competitors? The Leadz® Market Maker is the ultimate content marketing tool to systematically and sustainably improve your own relevance.
Contact us.
Become part of the Leadz family.
Our lead management approach has convinced you so far? We would be happy to show you how you can generate more traffic and more leads with Leadz Core and our concepts. Just give us a call, make an appointment with our sales team or get started and order a free trial version directly.
Call:
+49 (0) 2064 4765-0