Goal-oriented – Use our broad spectrum of analyses and methods to develop goals and strategies for your digital marketing and sales. And find in us a partner who will help you get your strategies off the ground.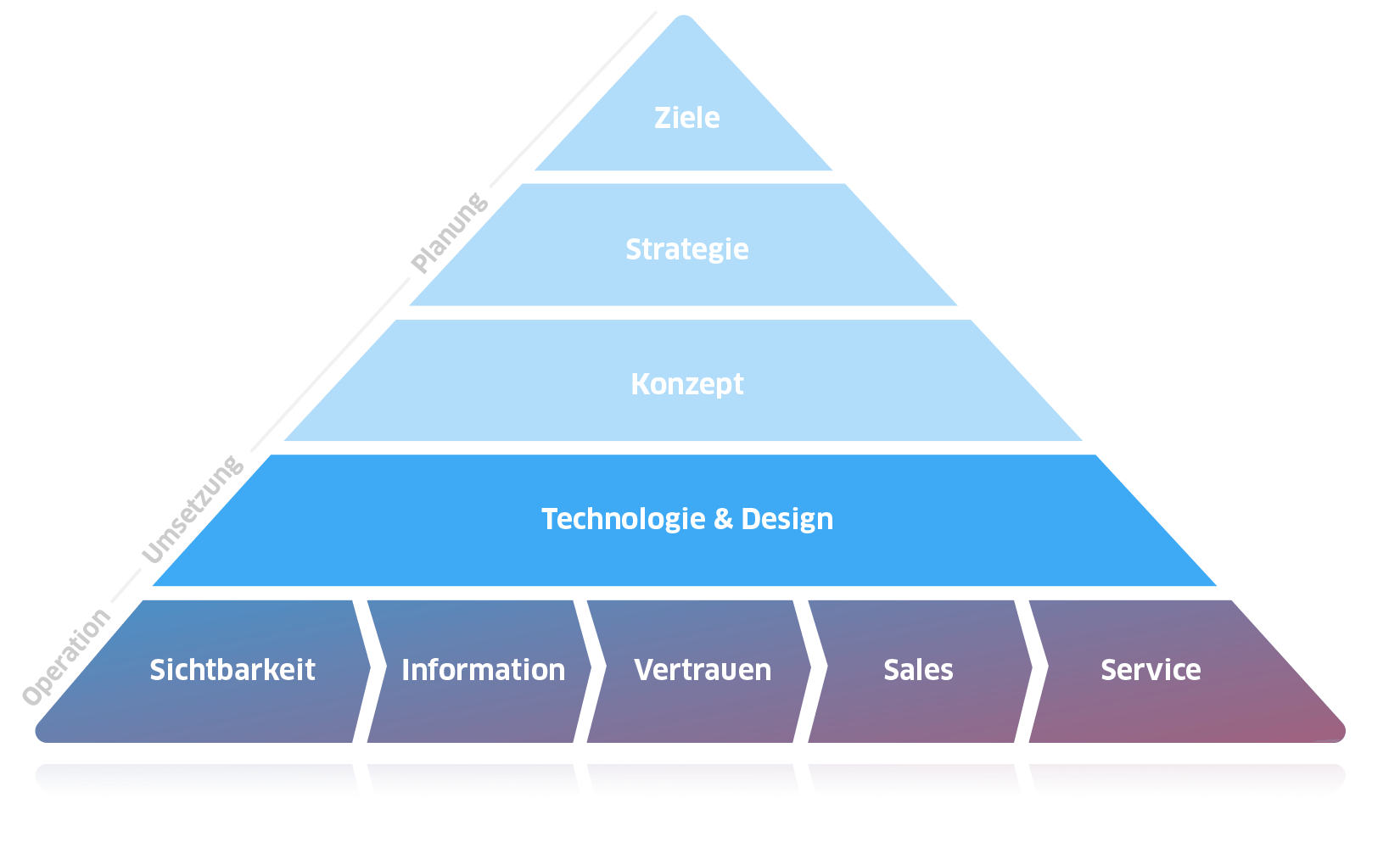 Digital marketing and digital sales.
The Leadz Analysis and Strategy Portfolio.
The Leadz® Content Marketing Portal is used to provide information for customers, interested parties and own employees, to generate leads, to communicate expertise and know-how, to conduct SEO content marketing and to be able to track website use in a personalised manner down to user level.
Target analysis
We help you to clearly define your goals and derive target-oriented strategies and concepts.
Target group and channel analysis
We define your target group and your buyer persona and identify which channels and media to consider.
Digital Brand and Product
We analyse how you need to present your company and products in the digital age for an outstanding customer experience.
Visibility
We analyse the status of your visibility and show you your potential.
Lead Management
We determine whether and which potentials exist for your company in lead generation and lead management.
Customer Service Experience
We show you which optimisation possibilities exist for your company in the area of digital customer care.
Digital Sales
We carry out market place research and sales potential­analyses for you.
Technology analysis
We analyse your technical infrastructure along your defined marketing and sales goals.
Together with you, we develop overall or cluster strategies along your goals and the marketing and sales tasks of the customer journey.
Awareness & Digital Brand
We develop a communication strategy and further measures to place your brand and products visibly on the market to generate more demand.
Information strategies
We show you how to inspire your target groups with your web offers. We take into account all disciplines and tasks, from design to lead generation.
Persuasion strategy
We develop strategies and concepts on how to win over your customers via your information channels and build up the trust necessary to make a purchase.
Digital Sales Strategies
We develop digital sales strategies and open up new sales channels. From lead generation and campaign automation to the implementation of online shops and the development of interactive sales presentations, we rely on a wide range of measures.
Customer-Service-Strategies
We will show you ways and possibilities to increase your customers' and trading partners' loyalty, optimise cross- and after-sales, increase the added value of your service and at the same time greatly reduce your manual effort.
Platform strategy
We define a technical setup tailored to your content requirements so that you can safely achieve the goals you have set.
Now without obligation

and test it for free
And don't worry. After 3 months, Leadz does NOT automatically become a payment system. We will first have a consultation and then you decide whether you want to continue or not.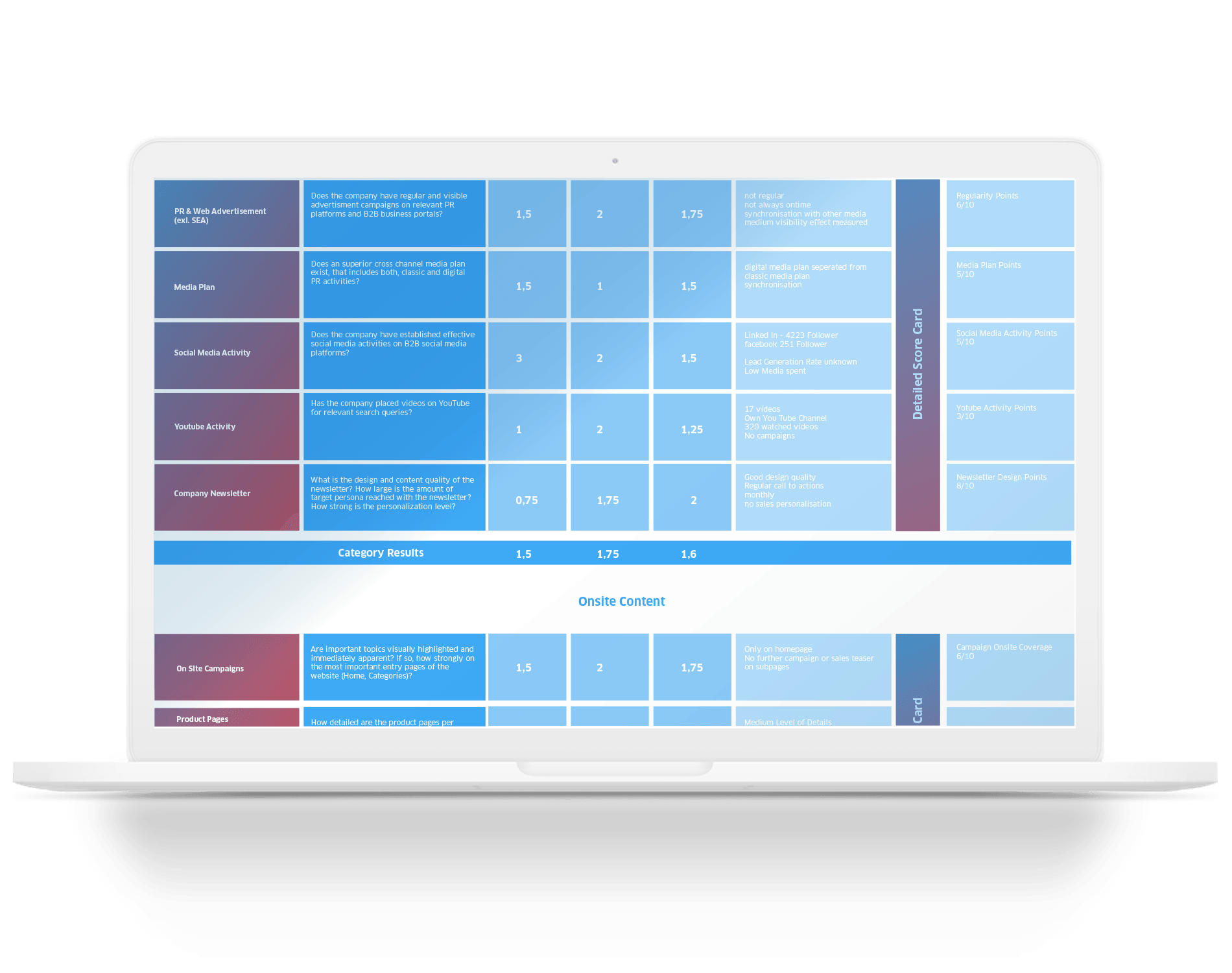 The Quick Check at a glance.

The Quick Check provides you with a target-oriented optimisation roadmap.
Attention and
Online marketing
Visibility and search engine optimisation
Data Management and Organisation
More effective marketing.
The Leadz solution portfolio.
Discover Leadz's smart solutions and concepts that help you better reach, identify and serve your target audience.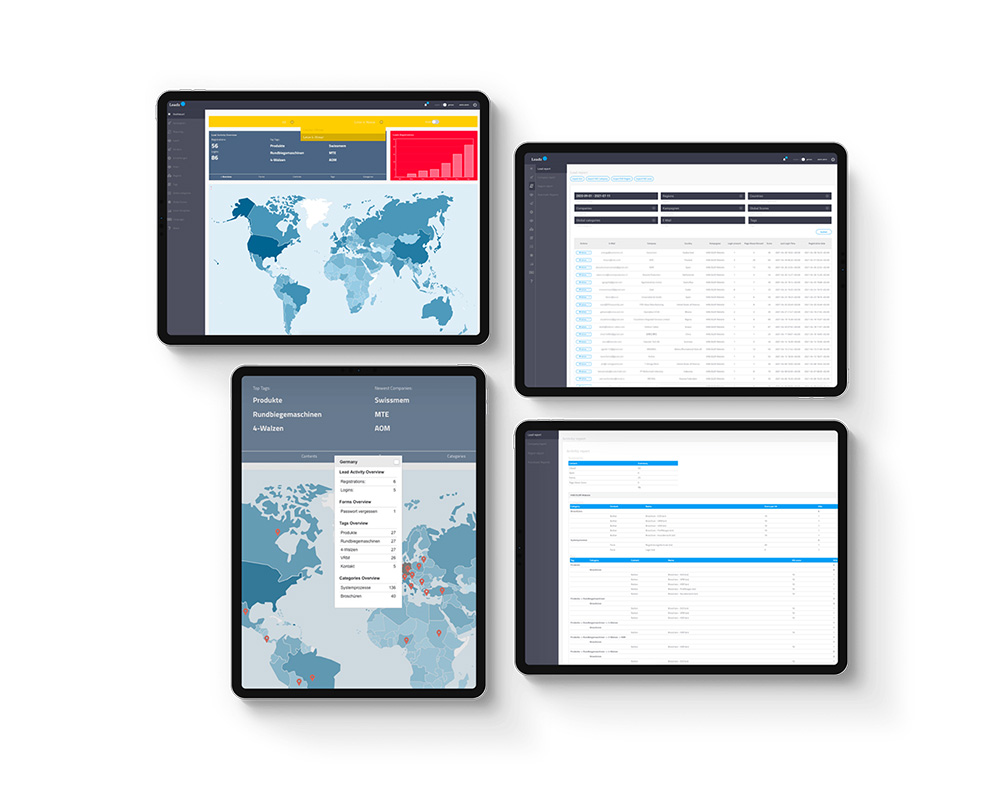 Leadz Core.

Lead Management Software.
With Leadz Core you can experience how simple and effective lead management can be. Fast onboarding, high data quality, adaptation to your business model and a lot of marketing automation with low resource input make Leadz Core a valuable marketing assistant.
Leadz Content Marketing Portal.

Content Marketing & Data Management.
Organise and use your digital assets for effective content marketing. Produce new content along measurable market needs. Increase your digital visibility and lead conversion rate and position yourself as the know-how leader in your market.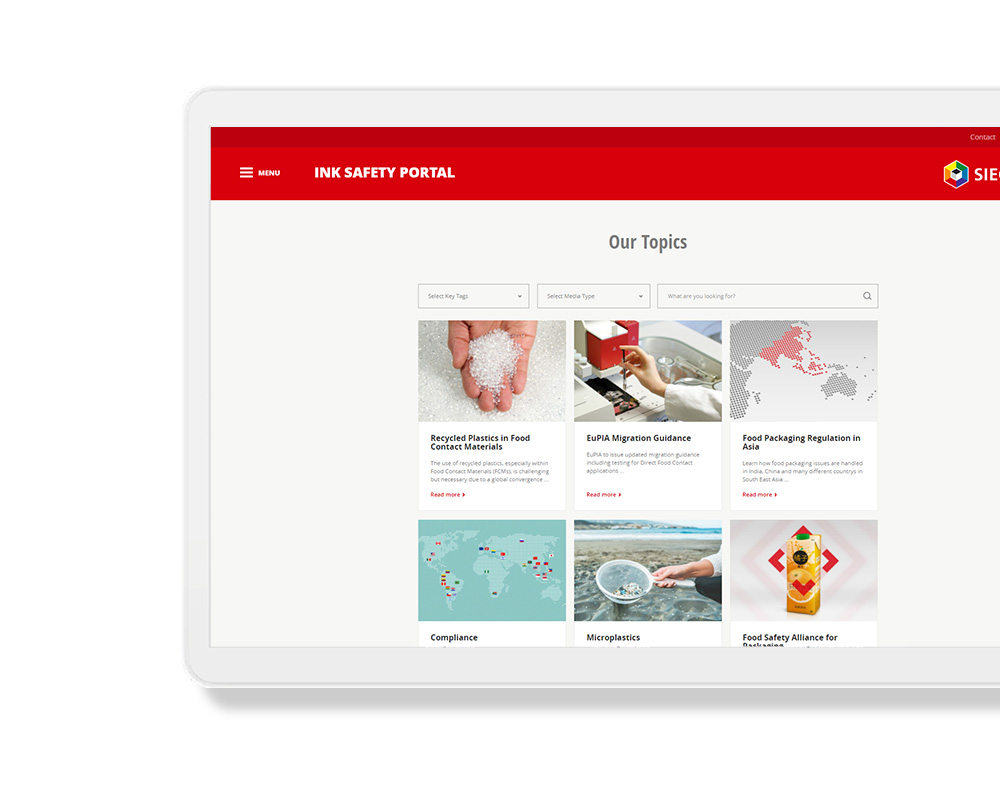 Leadz Communicator.

Newsletter Marketing.
Take a new approach to newsletter marketing. Combine classic newsletter marketing with the development of company-wide newsletter networks. Integrate your sales department into your newsletter marketing. Send out sender-personalised mailing campaigns with a high degree of automation. Increase the operational effectiveness of your newsletter marketing.
Strategy session with a Leadz expert.
Benefit from our free advice.
Discover the potential of Leadz Core as a central control element for your web and portal solutions during a free 30-minute consultation with a Leadz expert.
Call:
+49 (0) 2064 4765-0