More than one step ahead – The Leadz Content Marketing approach combines data management and online marketing into one big whole.
Content Marketing is more then SEO.
The Leadz® Content Marketing Portal is used to provide information for customers, prospective customers and own employees, to generate leads, to provide expertise and know-how, to conduct SEO content marketing and to be able to track the use of the website in a personalised manner down to user level.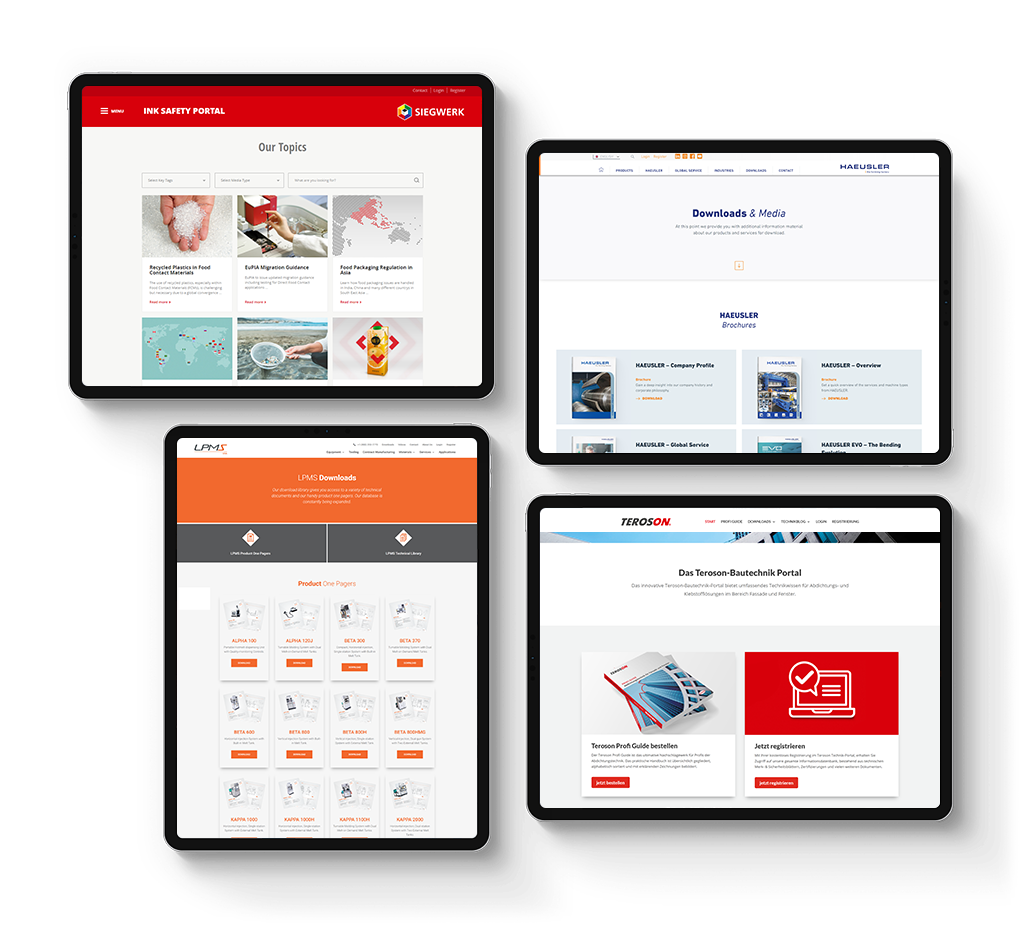 With
 Leadz Content Marketing Portalen

you combine media asset delivery, content marketing content and lead management into a single solution.
Benefit from a joint provision and presentation of your media assets and your SEO-motivated content marketing. Through this combination, you link information fields that were previously treated autonomously and combine them into a much stronger whole. By presenting your downloads, videos, webinars and other media together with your content marketing, you create a significantly improved user experience for your users. Furthermore, you increase the perception of quality through the bundled presentation of your media know-how assets.

Increase the value of your
Content Marketings

and your media assets by linking them to

Lead Management.
Your content and media assets are valuable information that you don't have to give away for free. Therefore, combine the provision of information and media with the generation of leads. For this reason, all Leadz Content Marketing Portals can be extended with the Lead Management solution Leadz Core and used for lead generation. This turns your content marketing and media delivery into a powerful marketing and sales tool.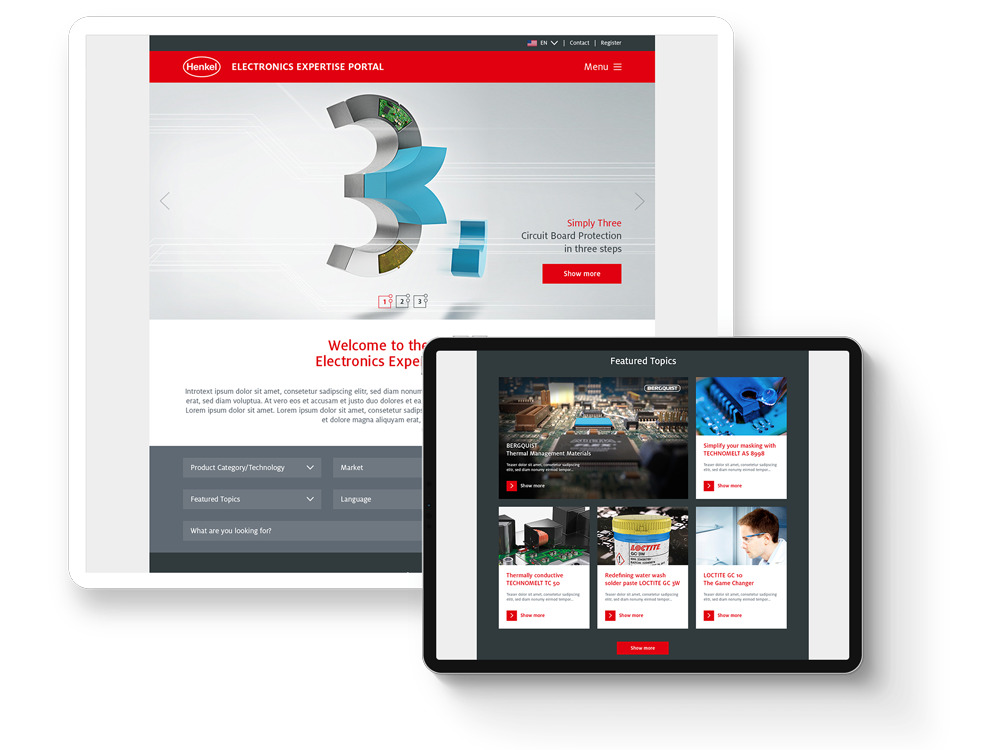 Custom Made – For You.
Leadz Content Marketing Portals are geared to your requirements.
Whether integration into your website or use as a parallel sister system, whether linking with your PIM or providing your own PIM functionality – Leadz Content Marketing Portal solutions are always developed along your requirements and your technical architecture.
Content Marketing and Media Services.

We support you in analysis, organisation, processing and production.
At the heart of the Leadz Content Marketing solution approach is the consolidation of various media assets on one presentation level in order to play out the entire strength in a bundled way. Therefore, we take over the analysis, strategy, production and operation of your content marketing projects and ensure that you generate more visibility with excellent content.
The advantages
You profit from this.
With Leadz Content Marketing concepts you increase your visibility and thus boost traffic and web conversions.
Competence – The use of the Leadz Content Marketing Portal leads to a sustainable image improvement and strengthens you in your goal to communicate know-how leadership.
Lead Management – Use your traffic and generate leads from it continuously. Benefit from the link to Leadz Core and identify, profile and qualify your digital leads – automatically.
User Experience – Provide your customers with a unique user experience through outstanding and compelling communication experiences. Increase the willingness to buy your solutions.
Scalability – Leadz content marketing portals work on a small or large scale. Whether one-pager or comprehensive content marketing platform – the functions and advantages are almost identical in both cases.
Data management – Leadz Content Marketing Portals can be edited via the backend. Interfaces to existing PIM or media asset management solutions can be provided.
Customizing – Leadz Content Marketing Portals are fully customised to your requirements – technologically, structurally, visually and in terms of content.
Use Case.

The Siegwerk Ink Safety Portal.
With the Ink Safety Portal, Siegwerk AG has succeeded in credibly and sustainably expanding its image as a know-how leader in the field of printing inks, generating thousands of valuable leads in the process.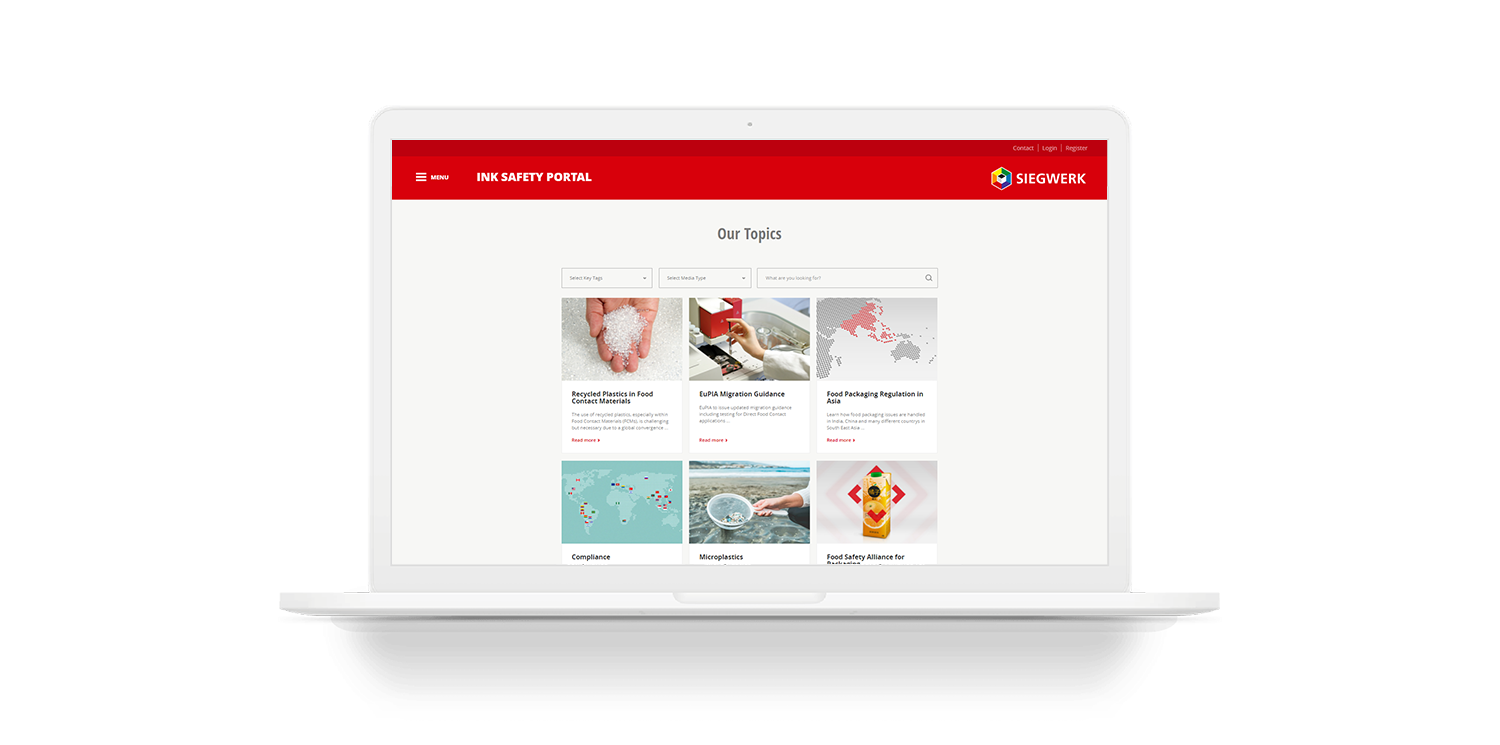 "The InkSafety portal has developed into an important strategic pillar of our communication to globally communicate Siegwerk's outstanding know-how in the area of InkSafety. In addition, the portal has generated over 2500 leads since GoLive, which we have been able to evaluate for sales. In addition, our customers and our own employees value the portal as a source of knowledge for their own further training."
Dr. Evert Delbanco, Director Food Safety + Toxicology, Siegwerk
Now without obligation

and test it for free
And don't worry. After 3 months, Leadz does NOT automatically become a payment system. We will first have a consultation and then you decide whether you want to continue or not.
More effective marketing.
The Leadz solution portfolio.
Leadz Content Marketing is part of the Leadz® Marketing Service Platform and is extensible through numerous interlocking applications and services.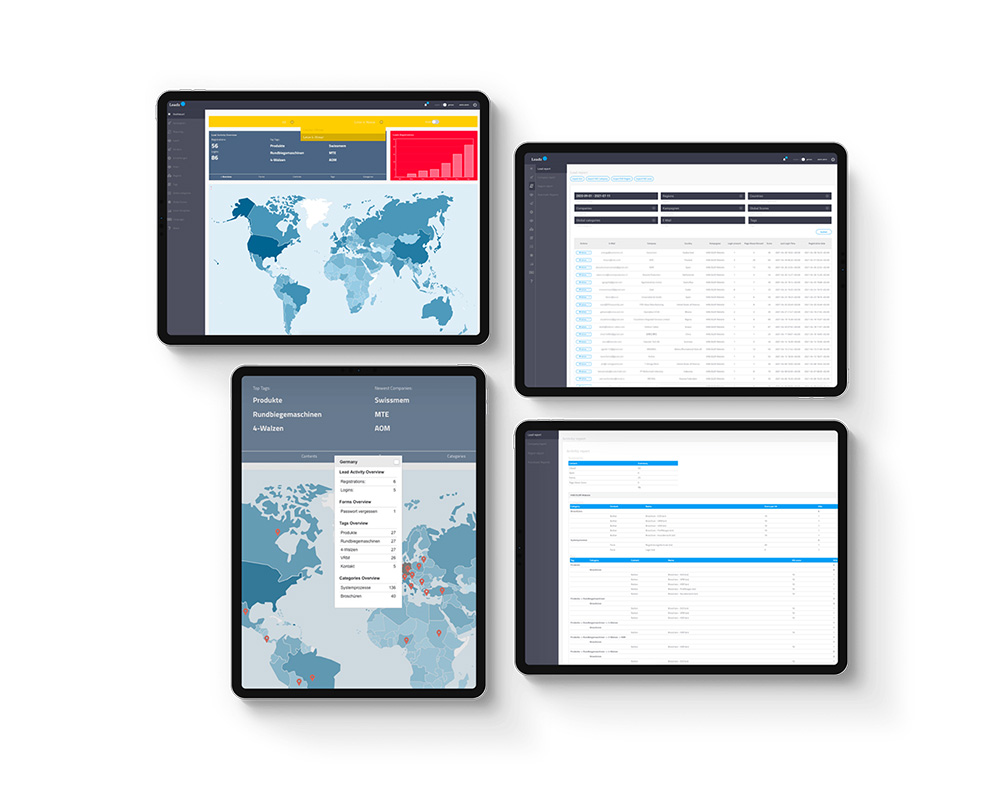 Leadz Core.

Lead Management Software.
With Leadz Core you can experience how easy and effective lead management can be. Fast onboarding, high data quality, customisation to your business model and lots of marketing automation with low resource usage make Leadz Core a valuable marketing assistant.
Leadz Campaigns.
Effective lead generation.
Continuous lead management needs ideas. We provide you with strategies, concepts and the right methods to increase your reach and lead conversion rate.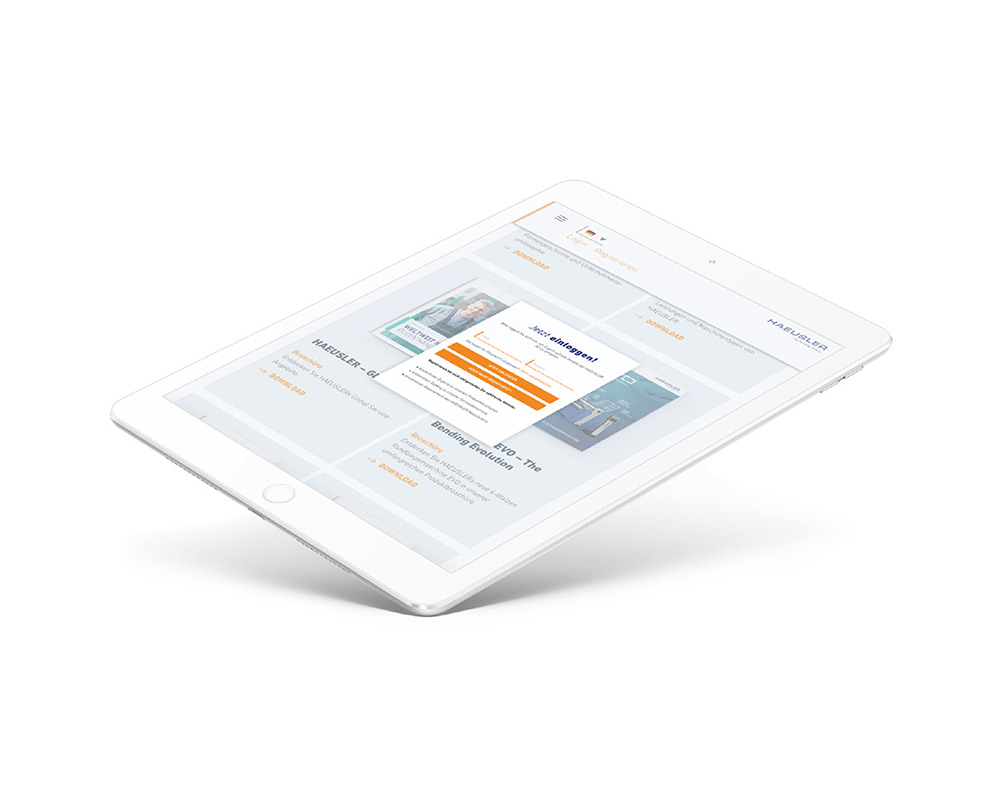 Leadz Communicator.

Newsletter Marketing.
Take a new approach to newsletter marketing. Combine classic newsletter marketing with the development of company-wide newsletter networks. Integrate your sales department into your newsletter marketing. Send sender-personalised mailing campaigns with a high degree of automation. Increase the operational effectiveness of your newsletter marketing.
Appetite for leads?
Ask for our expertise
Our lead management approach has convinced you so far?
We would be happy to show you how you can generate more traffic and a higher lead conversion with Leadz Core and our concepts.
We are happy to talk to you or to make an appointment. Just give us a call.
You are also welcome to write us a message or order a free trial version directly.
Call:
+49 (0) 2064 4765-0