Lead generation software: all-in-one solution.
A flexible all-rounder for your marketing.
Customer Use Case: 27 registrations and 53 active leads in one month with 1017 visitors to the website (lead conversion: 2.6).
Leadz Core as the central building block of your online lead generation.
Due to the high conversion rate, Leadz Core becomes the central building block of your company's lead generation architecture. With a well-designed lead generation infrastructure on the website, the conversion rate is between 2-5%, with very good campaigns between 6-10%. As a calculation example: With a traffic of 2000 visitors per month, between 40-100 leads can be generated (optimum: between 120-200 leads). The lead generation rates (conversion rate) from selected "standard" advertising channels show that company websites have the best rate of converting visitors into leads.
Automated Lead Generation
With Leadz Core, you automate the lead generation of your web campaigns. For the DOI-based registration processes as well as for the evaluation, qualification and lead routing, no manual steps are necessary outside of the initial setup. This makes Leadz Core the ideal lead generation software for medium-sized companies for whom efficiency, budget and time savings are key parameters.
In the campaign manager, your processes are automated and centrally controlled. Whether registration, business intelligence or mail workflows – your entire lead generation campaign can be automated with Leadz Core.
More effective marketing.
The Leadz Solutions Portfolio.
Discover Leadz's smart solutions and concepts to help you better reach, identify, and serve your target audience.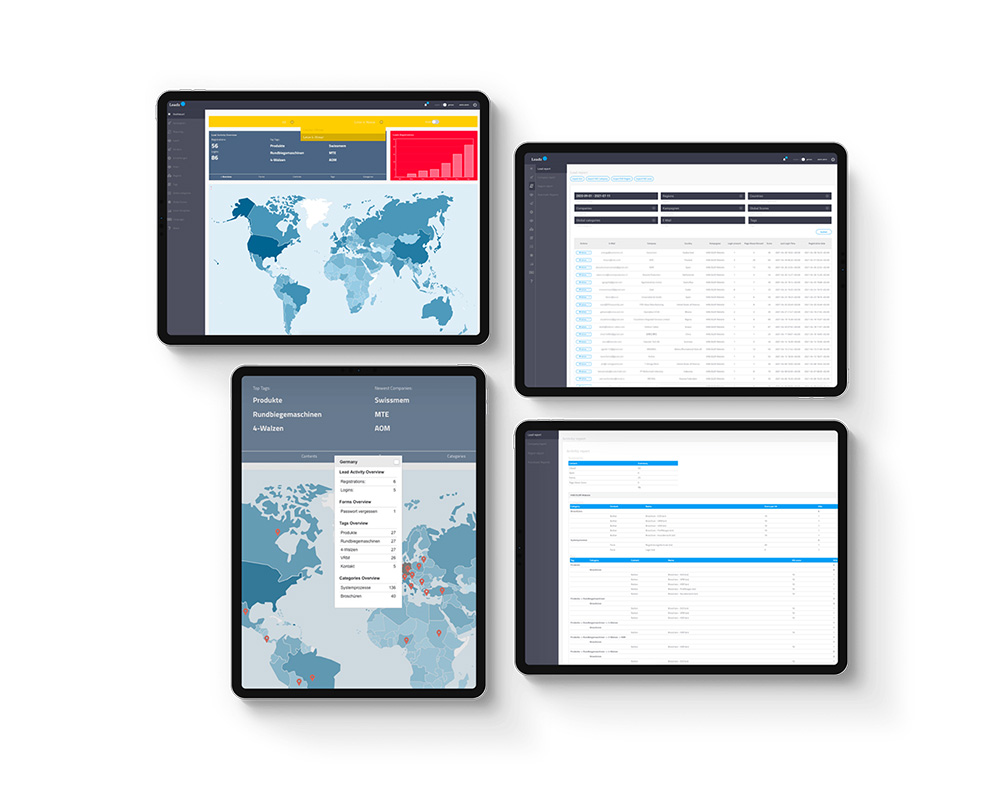 Leadz Core.

Lead Management Software.
With Leadz Core you will experience how easy and effective lead management can be. Fast onboarding, high data quality, customization to your business model and a lot of marketing automation with low resource usage make Leadz Core a valuable marketing assistant.
Customer and Distributor Portals.

Customer Service Digitization.
By providing portal solutions for your customers and dealers, you reduce manual processes, increase the quality of your service and invest in long-term customer loyalty.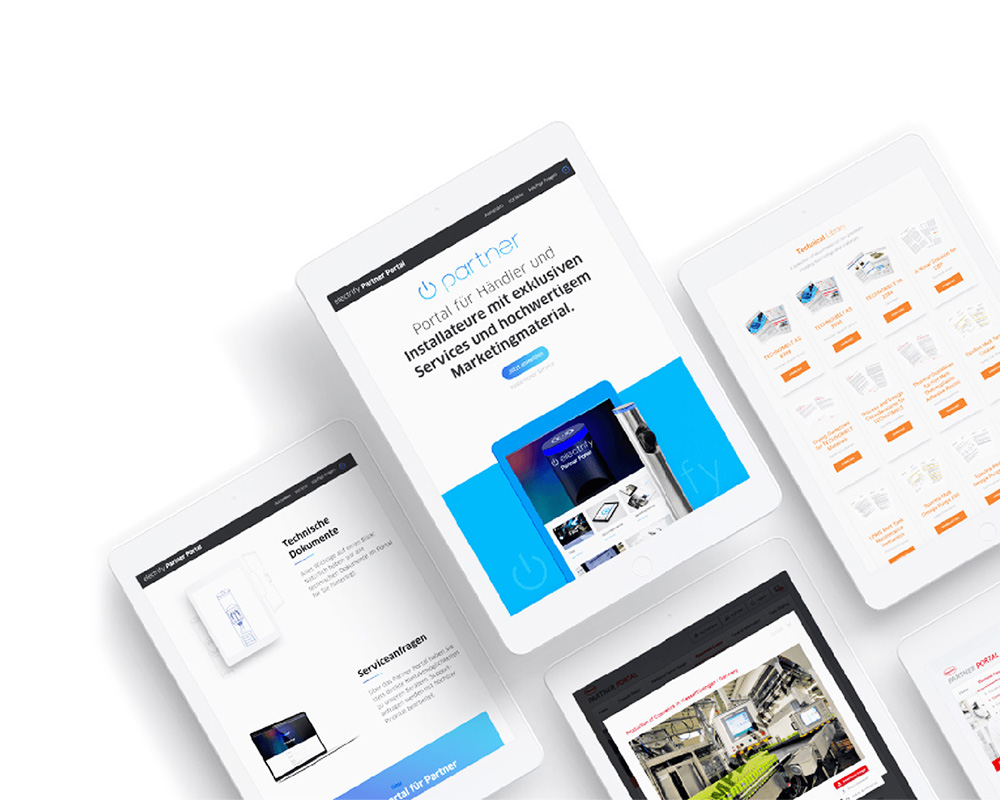 Leadz Communicator.

Newsletter-Marketing.
Take a new approach to newsletter marketing. Combine traditional newsletter marketing with building company-wide newsletter networks. Integrate your sales department into your newsletter marketing. Send out sender-personalized mailing campaigns with a high degree of automation. Increase the operational effectiveness of your newsletter marketing.
Strategy session with a Leadz expert.
Profit from our free consultation.
Discover the potential of Leadz Core as a central control element for your web and portal solutions during a free 30-minute consultation with a Leadz expert.
Call:
+49 (0) 2064 4765-0